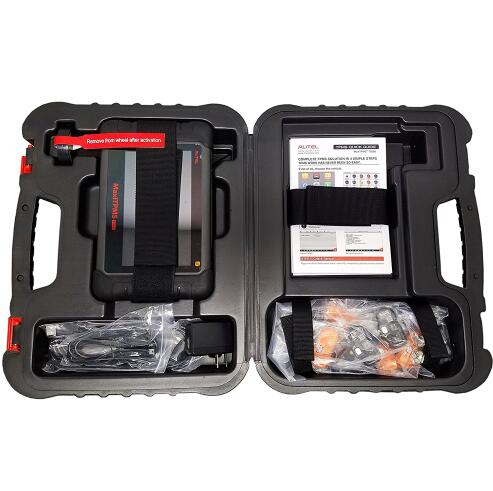 As the first comprehensive TPMS & Diagnostic tool in the market, Autel TS608 provides you with superior experience in TPMS health check, sensor programming, TPMS relearn, all system diagnostics as well as special service functions. Equipped with a 7-inch touch screen with 1024 * 600P resolution and a VCI mini for wireless communication with the test vehicle, powered by the quad-core Cortex-A9 processor for smooth operation and featured by advanced TPMS & Diagnostic technology, MaxiTPMS TS608 is setting new standards for TPMS service tools.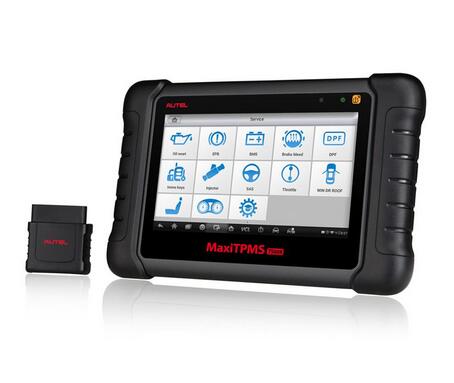 Following is the MaxiTPMS TS608 Service Tablet Reviews.
1.I am actually a mechanic at Midas and use this daily
I am a mechanic at Midas, i use this tool almost on a daily basis. It truly is a all in one scan tool it does take a minute to learn how the functions are set up and used. I rated this as five stars because it is an excellent scan tool but there was one thing I disliked but if you read the fine print they disclose it Which is the scan tool can only reprogram program Autel TPMS sensors, Any and all others will not work. You can still wake up sensors and do relearns on all make and models I have tried atleast. The universal ones that my shop buys Will not work but this is still a very good scan tool for all purpose functions. I highly recommend looking up the three or four tutorial videos on YouTube about the scan tool. They are very informative about this tool and everything in the film has been correct. I have use this tool on at least 30 or so different vehicles for all different reasons and have not had any issue with it. Depending how good your Wi-Fi is it will also double as a tablet/laptop. I compared it to a Nother text $2,500 Snap-On scan tool and mine can do everything his can. Plus you get the wireless functions that are awesome.
2.All around nice service tool
Recent purchase. These are my early impressions of the tool. All around nice service tool. Comes in a nice quality case that securely holds the tablet, manual and wires in place. The tablet itself has a nice screen and rugged padding for protection that looks like it will hold up over time in shop use. Does everything it says it will do. Full autel obd2 scanner service TPMS tool. Reads/erases codes and reads/graphs live data. Performs automated system tests. Resets service lights and performs maintenance procedures. I even hooked it up to a hybrid vehicle just to see if it would access and test all modules, and it worked beautifully. The interface is straightforward and easy to use.
Now for the bad. My only complaint with the tool is the poor English translations. Some statements in the manual and on the tool can be confusing due to the translation from Chinese. My feeling is that when companies sell internationally, translations to other languages should be done properly.
All around I am happy with the purchase. For the money, I don't think there is a more complete or quality system on the market. You not only get a full service TPMS tool, but a complete basic diagnostic scan tool. Fix the translation issues and this would easily be a 5 star product.
3.better recording, better information
If your looking for a tpms tool, get this one, if your looking for a scan tool under $1000, get this one. I still grab my modis ultra for diagnostics, it has faster live data, faster loading screens, better recording, better information, and a built in lab scope, but this is a solid backup, I take it with me in the weekends from OBD2TOOL, it's our only tpms and oil service light tool, and worth more than it's price.
4.Works ok for home use. Nice to relearn your car the new TPMS sensor locations after tire change/rotation.
This is not a professional tool. Reason for this "Downgrade" is that it only programs Autel's own TPMS sensors. Easy to use OBD II bluetooth to learn your car new sensor locations, but not able to "Start" other brand's sensors, like Herth+Bus sensors.