Q: How to activate the Benz star c3 software?
A: After the installation in the VMware. There will be a file on the desktop named "How to setup your Star C3″.
Please read the file carefully. And provide us your ID for us to calculate the password. You can activate the software with this password.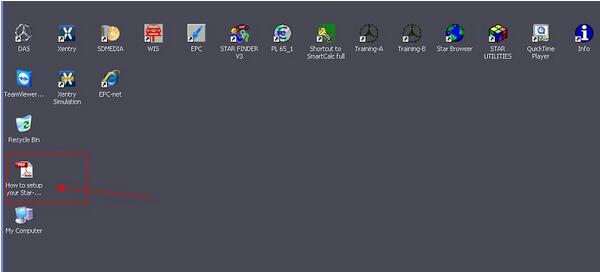 Q: How to change language of MB Star Diagnosis MB Star C3?
A: First choose the left side down button to setup (which mark red arrow on the pic),then click lanuage to change the one you want.