Porsche Tester Piwis III V38.300.030 is tested good for Porsche 2012 – 2019 year, to diagnose, program, code and program keys. At the last paragraph, using PIWIS III V38.050.030 to diagnose Panamera 971 after 2017, nice features are it comes with engineering software and wiring diagram.
Piwis Tester 3 Package:
Porsche Piwis Tester 3 mux (share as the same outlook as the original)
with one Panasonic CFAX3 Laptop
with one 240G SSD
Software version: V38.050.030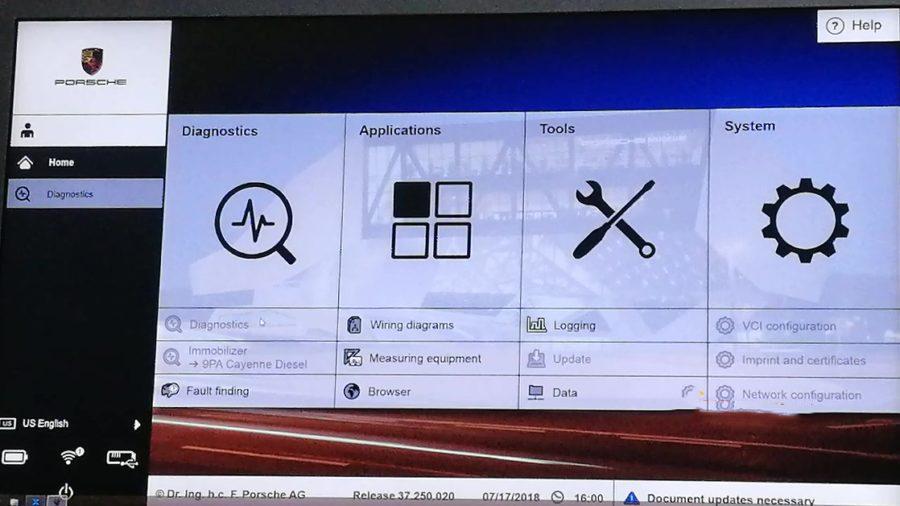 car make: Porsche
Software name: Piwis II ( program, code and program key)
Supported car year: 2005 – 2016
Software name: PIWIS III ( program, code and program key)
Supported car year: 2017 – 2019
PIWIS III V38.300.030 test reports
Porsche Engineering system functions
1. Porsche Bluetooth is activated by engineers, AUX engineers are opened, etc.
2. Original sports valve switch modification
3. Second stopwatch color change table color change
4 . LED headlight activation
5. PCM host low allocation upgrade off-match
6. Original reversing color image installation
7. Replace used car parts
8. Replace the used PCM host
9. Clear the number of Airbag computer collisions
10. Instrument horsepower and torque display
11. Online programming and firmware update, manual programming, automatic programming, irregularity programming
12. Porsche long-term sports performance, tire pressure TPM system retrofit, full fruit camera modification
Engineers can implement a list of functions:
I, some models of power system update, compass, with shift paddle modification
2, Porsche PSE retrofit
3, the guarantee time ejection function is activated
4, Porsche start and stop function is closed, opened
5, Porsche airbag computer unlock, collision coefficient clear
6 Replace 2 hand accessories code parameter changes
7, 981\991 G value map display, sports performance map display, shift map display.
8, guaranteed time broadcast engineer computer programming, code parameters changed after random win write
9, fast-speed engine fault light off, seat belt warning off, etc. 10 Porsche tail dispatch adjustment, active fixed-speed cruise modification
II, Porsche Cayman airbag computer unlocking Normally, the airbag computer needs to be replaced. The engineering version can directly unlock the old airbag computer version without a new airbag computer.
12, code interface non-regular code, regular code, manual code, automatic code, change content is irregular code, change the model display
How does PIWIS III V38.050.030 diagnose Panamera 971 (after 2017)?
Enter Porsche Piwis III V38.050.030 function menu: Incl. diagnostics, applications, tools and system.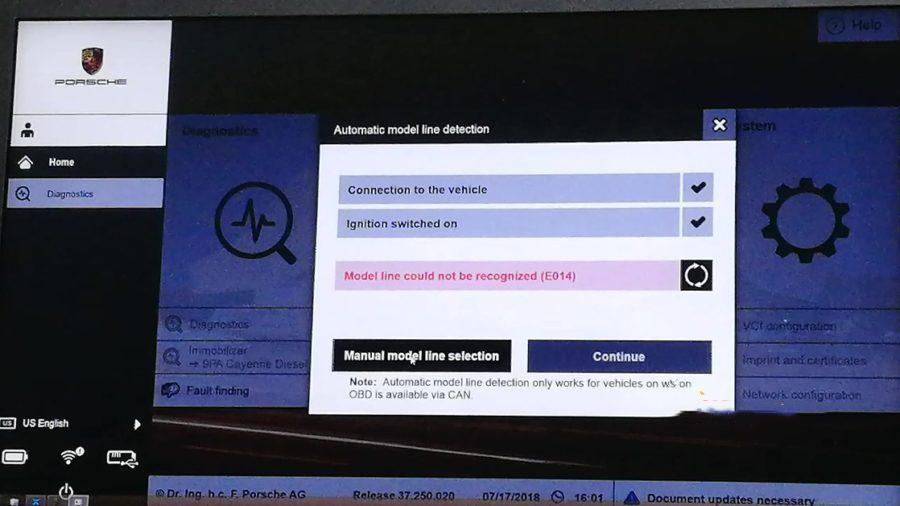 Start to "Diagnostics", select "Manual model line selection".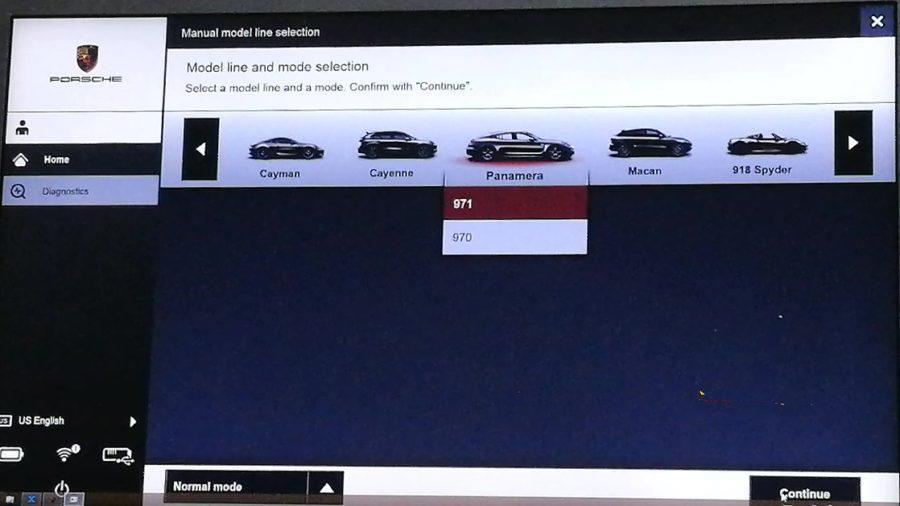 Porsche Piwis III is compatible with Porsche 911, Boxster, Cayman, Cayenne, Panamera (971 & 970), Macan, 918 Spyder etc.
Select Panamera 971 (after 2017)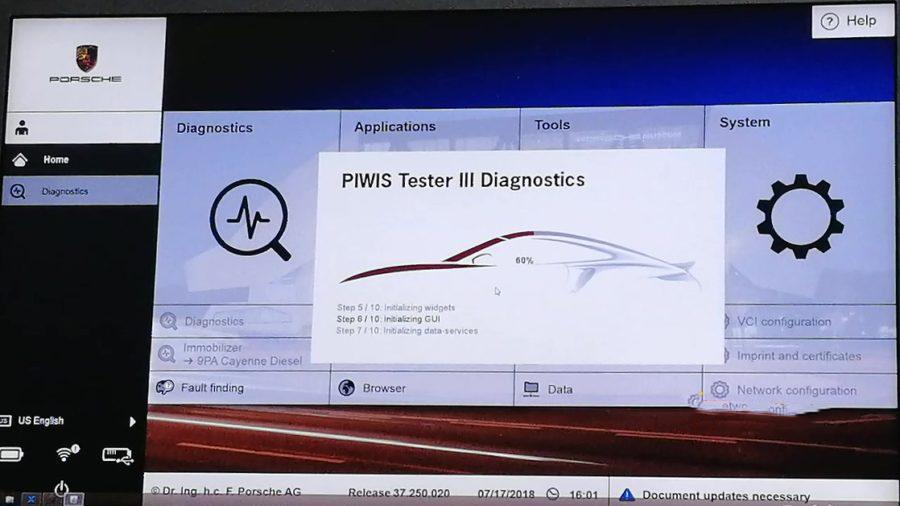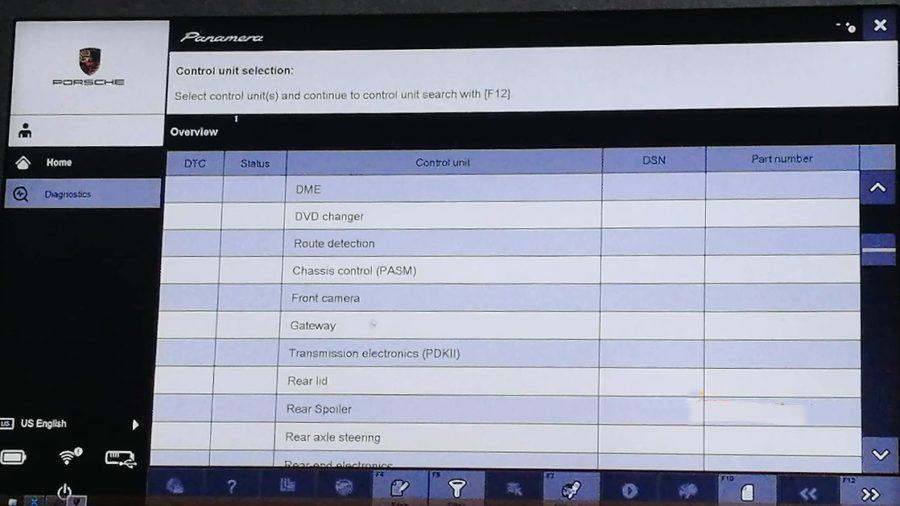 PS: I find Piwis III combines the programming and coding menu in one menu.
Select Control unit.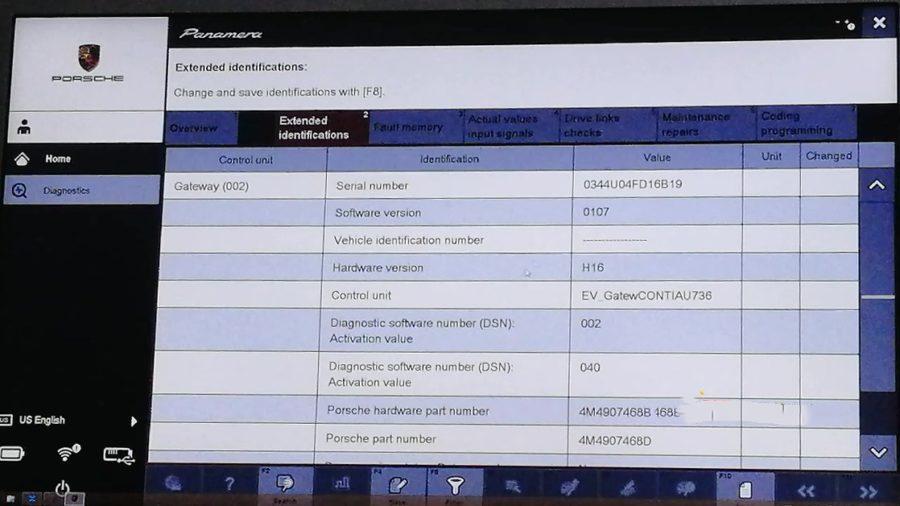 Select "Gateway" and continue.
1) Extended identifications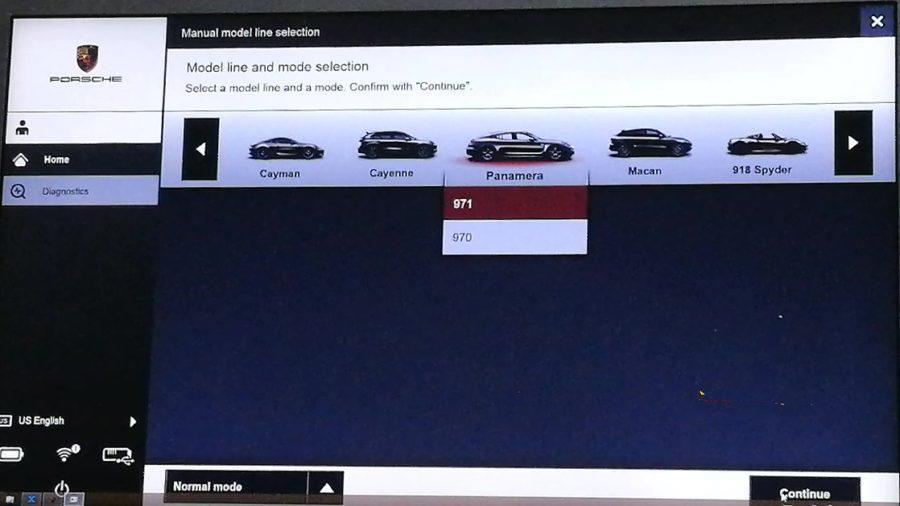 2) Fault memory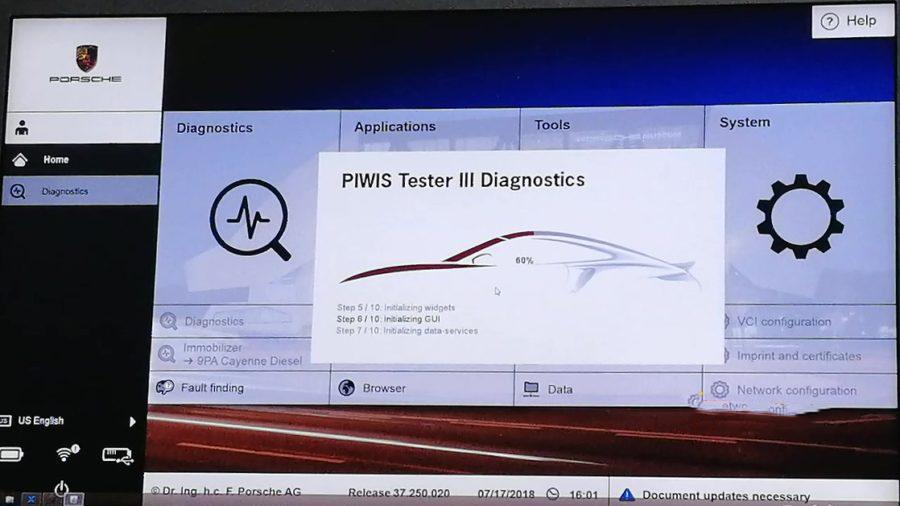 3) Data stream
4). Coding and programming.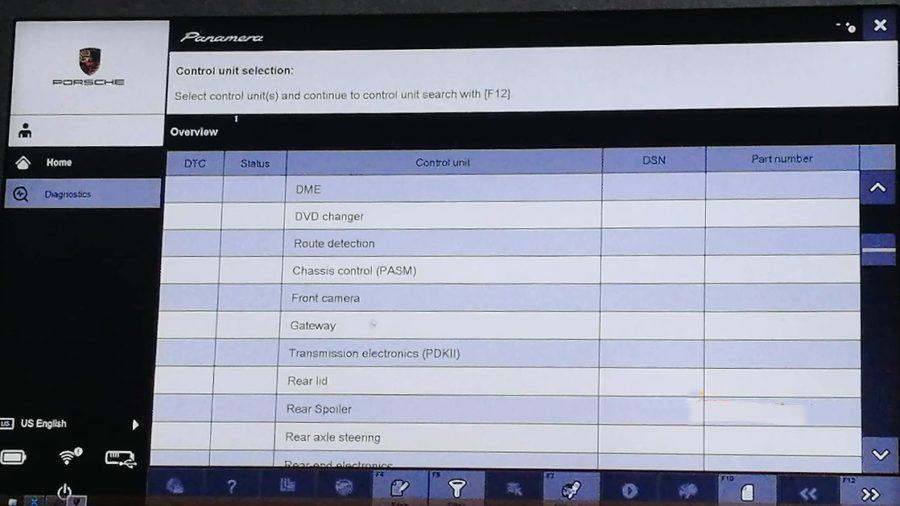 5). Maintenance repairs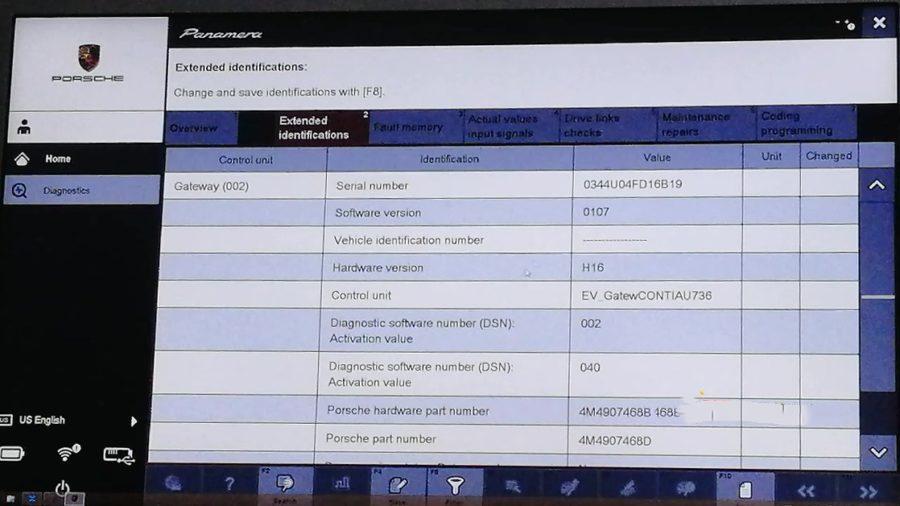 Enter the PIWIS III V38.050.030 Engineer software.
Click on "System", then " Diagnostics configuration for 991,981, 918, 970, Cayenne from MY11, Macan"
1) Version information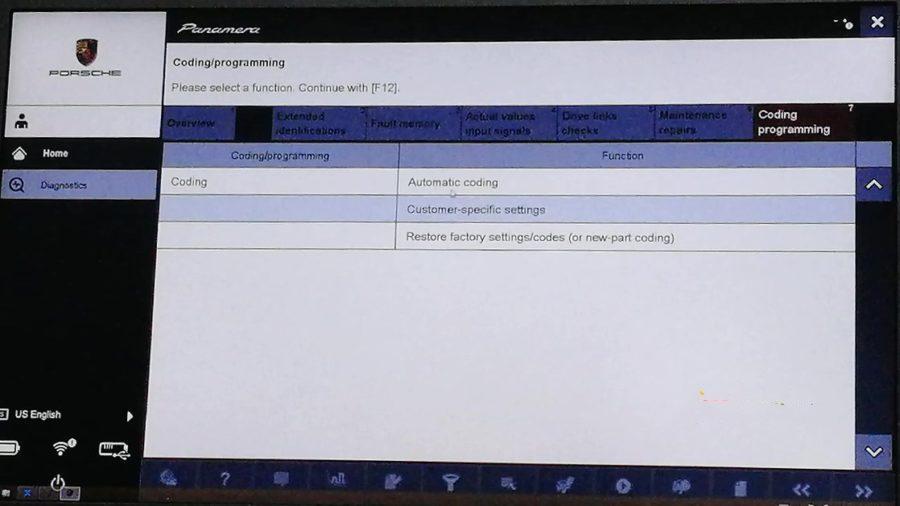 2) Mode option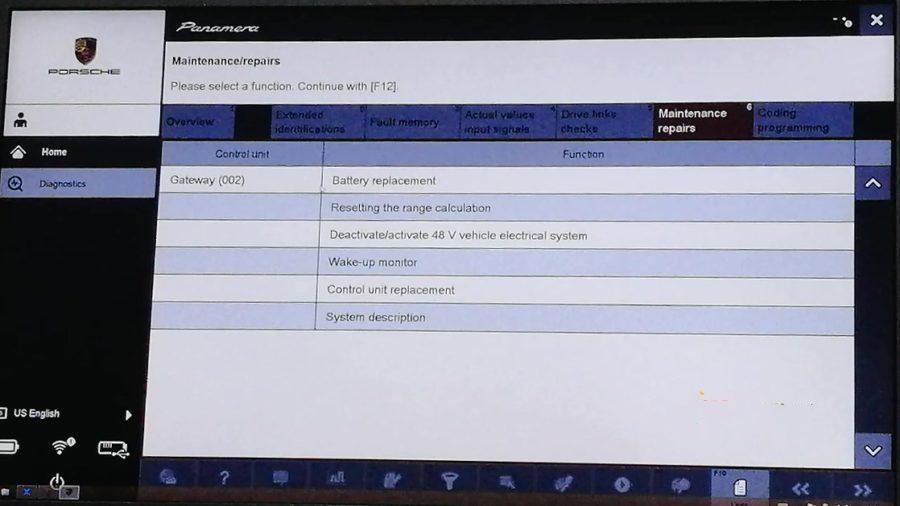 3) Select "E" for the engineering version.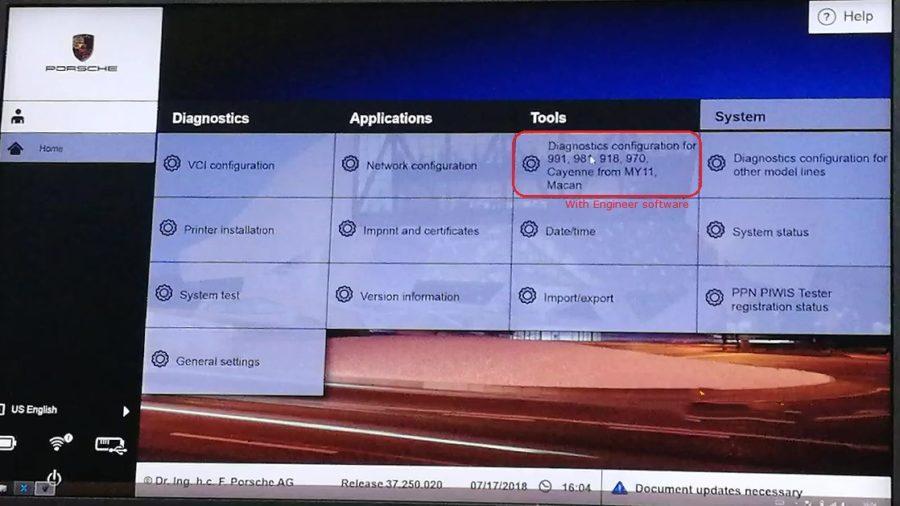 PIWIS III V38.050.030 is nice with wiring diagram
Click on "Applications" then "Wiring diagram".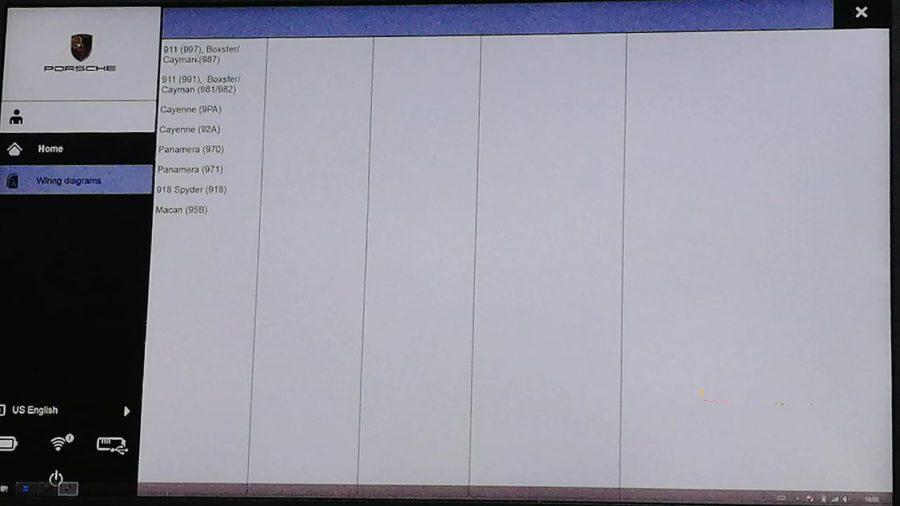 Choose the Porsche model that you want to know the wiring diagram.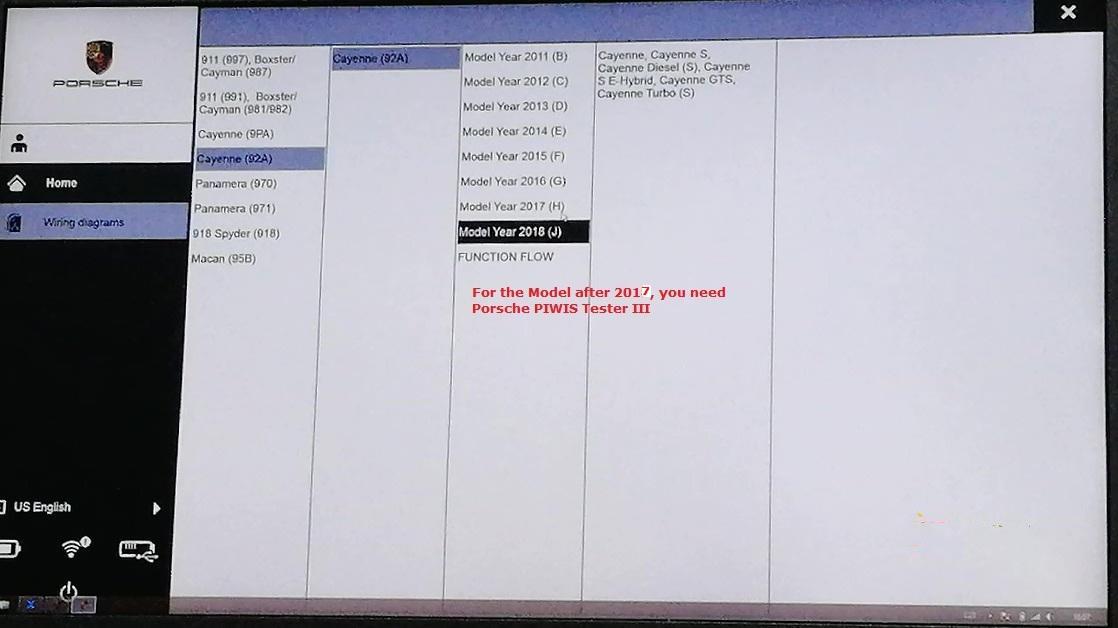 For the Model after 2017, I need Porsche PIWIS Tester III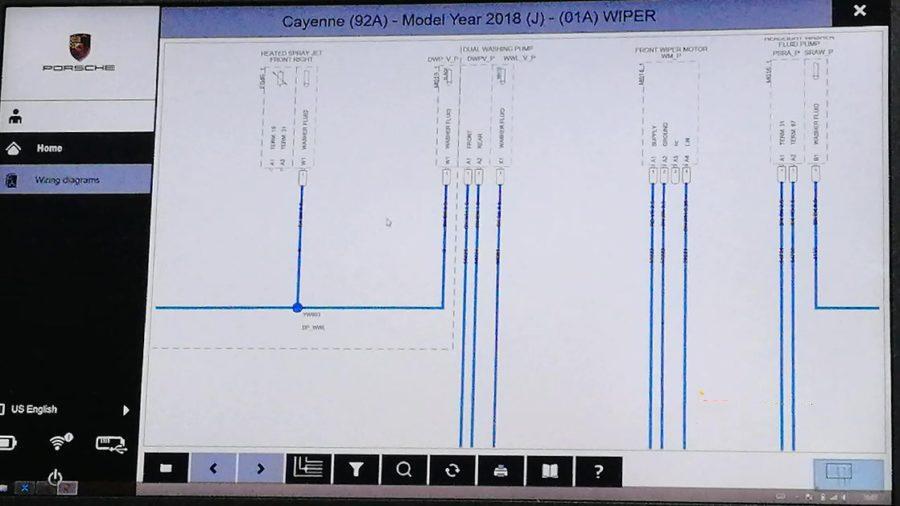 I can use the mouse to move the wiring diagram as I like.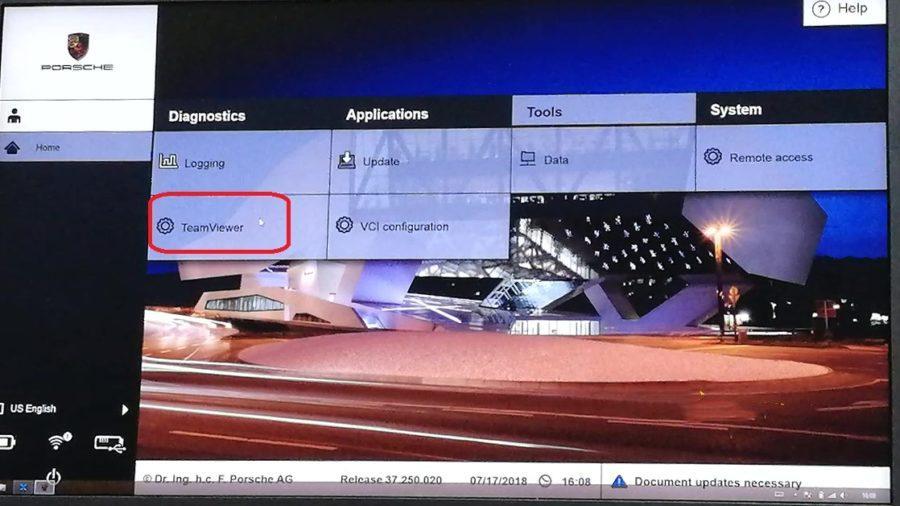 PIWIS III V38.050.030 Team viewer