SBB PRO2 Key Programmer New Update to V48.88
SBB Por2 key programmer V48.88 support auto key programmer till 2017.12. SBB Pro2 V48.88 key programmer replace SBB Key Programmer V46.02 support key programming no token limited. Obd2tool.com have SBB Pro2 key programmer support multi-brand car Toyota/Ford/Dodge/Acura/Chevrolet/Buick/Cadillac/GMC etc. auto key programming.
SBB Pro2 Key Programmer V48.88 Replace Slica SBB Key Programmer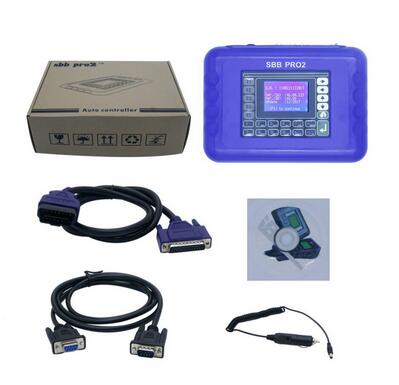 SBB Pro 2 key Programmer replace SBB key programmer SBB Pro2 Key Programmer V48.88 Replace SBB Key Programmer
V48.88 SBB Pro2 Key Programmer:
1. SBB PRO2 Key Programmer Software Version: 48.88
2. SBB PRO2 Support Language: English, Italiano, Deutsch, Francais, Espanol, Portugues, Turkish
3. SBB Pro2 work for Key programming without token limited
4. SBB Pro2 key programmer support Toyota G Chip
5. SBB Pro2 is a new generation of the SBB Key Programmer, the replace version
6. SBB Pro2 support Toyota, Honda, and Ford … The year 2017
7. SBB V33.01 works to2011.12, SBB V46.02 works to 2015.12
 
What's the SBB Pro2 Key programmer functions?
1. Programming new keys
2. Reading keys from immobilizer's memory /pin code
3. Reactivating keys no longer in the car owner's possession
4. Operation by means of a menu guided programming
5. SBB PRO2 Key Programming new remote controls.
SBB Pro2 Key Programmer v48.88 Replace SBB Key Programmer Support Toyota/ Ford/ Dodge/ Acura/ Chevrolet/ Buick/ Cadillac/ GMC Key Programmer till 12/2017.
Need SBB Pro2 Key Programmer just contact us freely.