NEXIQ USB Link 2 is multi-brand truck diagnostic tool,it includes:volvo,cummins,Bendix, Allison .etc truck software.NEXIQ Support Heavy-Duty, Light-and Medium-Duty Trucks, CONSTRUCTION EQUIPMENT like (Wheel loader, Articulated Hauler and Excavator), Genset.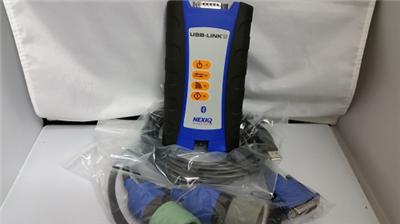 What's the Advantage of OBD2TOOL Nexiq USB Link 2  ?
1.Fives time faster than its predecessor (125032)
2.Sixteen times more RAM (random access memory)
3.Supports heavier bus loads on simultaneous channels
4.New Bluetooth module with enhanced data rate to support wireless communication (500K b/s on J1939)
5.USB connector is a more robust, automotive grade quality connector with latching mechanism
Description of Nexiq USB Link 2
Class 1 Bluetooth provides up to 100 ft. of wireless freedom
Flexible configuration supports wired or wireless connectivity
Compatible with applications that diagnose engines, transmissions, ABS, instrument panels and more
Reduce reprogramming times with direct USB connection
Mixed fleet capabilities with broad protocol support
The NEXIQ 2 the next generation vehicle interface from NEXIQ Technologies, has arrived. Dependable and rugged, the new USB-Link 2 is five times faster than its predecessor. It has sixteen times more random access memory than the old USB-Link, and it supports heavier bus loads on simultaneous channels.