There is constantly new innovation and ways to repair products, that is why it is very important to get the right replacement for the parts of the car that have been damaged or disfigured.  Technology such as OBD2 diagnostic tools provide an alternative to traditional repairs, but vehicles need repairs either way.
This is where all the problems begin as most cars as well as their spare parts become redundant in a few years' time. That is why cars are harder to repair nowadays.  Moreover, the Auto Repair Software must be updated according to the demands of modern technologies and techniques, and in most auto repair centers the technicians have been forced to take up extra training to update their skills and capabilities in order to satisfy the modern needs, especially with vehicle diagnostic tools. Though there are efforts to introduce modern techniques and methods nowadays to make it possible to overcome the difficulty in fixing cars, there are still many apprehensions regarding the availability of getting the services in the entire auto repairs center.
Technology has rapidly improved, with the introduction and wide use of vehicle diagnostic tools by both motor repair shops as well as individuals. Vehicle diagnostic tools allow for users to easily access the point of damage and understand what part of the car needs repair.
The Autel MaxiSys Mini MS905 is the ideal solution to manage your repair jobs in one mobile and smarter wireless tool. MaxiSys Mini MS905 has been developed for customers looking for a tool with ultra mobility and modern design while still delivering ultimate performance.
The MaxiSys features advanced dual-band(2.4GHz and 5GHz)802.11n Wi-Fi that's up to twice as fast as any previous-generation diagnostic systems. The MaxiSys Vehicle Communication Interface(VCI) connects via dependable Long-Range Class 1 Buletooth to the host tablet. Once the wireless VCI is connected to the car, the technician is completely free to move around anywhere in the shop. Its wireless connectivity also means you can field updates to the latest software releases, allowing for update anywhere and anytime.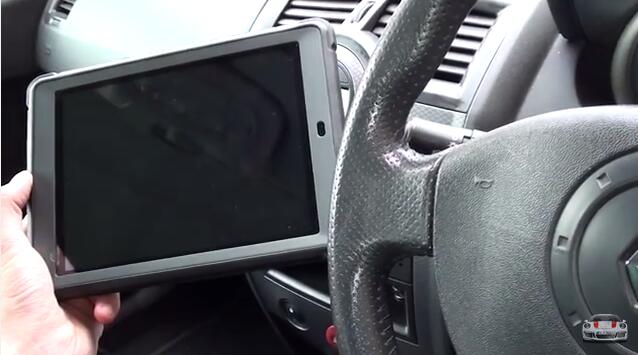 Top 3 Reasons to Get MS905:
1. Language: English,German,French,Spanish,Japanese,Portuguese
2. With 7.9" 1024×768 LED resolution capacitive touch screen
3. With 2GB RAM & 32GB On-board Memory