In this article OBD2TOOL enginner will share the experience of how to change KM on Porsche Cayenne 2008 by OBDSTAR X300M Mileage Programmer.
The device you need: OBDSTAR X300 Odometer Adjustment Tool.
X300M Change KM for Cayenne 2008 Procedure(Below picture show the mileage before adjusting 234574km )
STEP 1: Connect OBDSTAR X300M OBDII Vehicle Correction to your Porsche and Power on the programmer.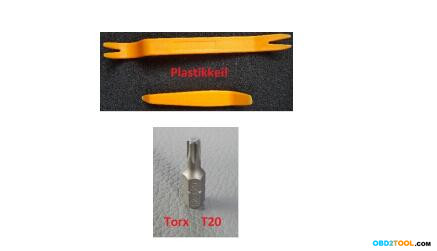 STEP 2: Select VEHICLES->MILEAGE ADJUSTMENT->PORSCHE->PORSCHE V30.12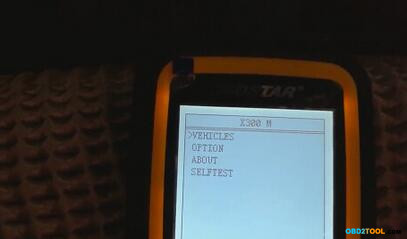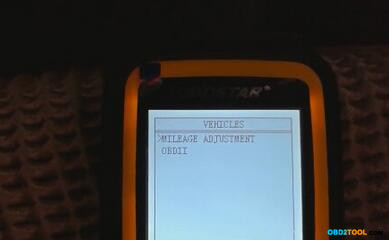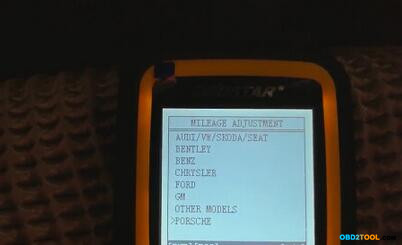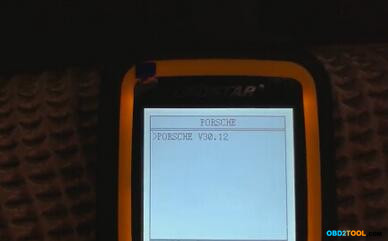 STEP 3:Screen display "initializing…"–>"authorizing…"
Select Cayenne->Cayenne-2009->MILEAGE ADJUSTMENT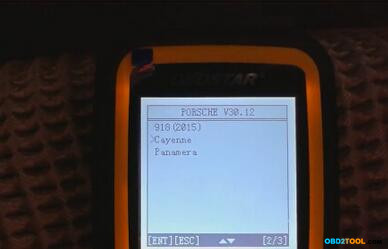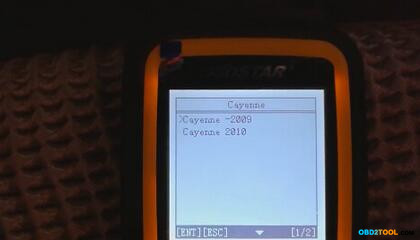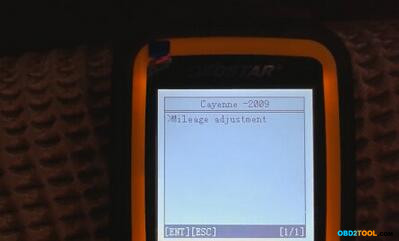 STEP 4:Screen display"communication…"–>enter a filename to save,here input 11100000
OBDSTAR X300M managed to read the curent mileage(error does not exceed 10km)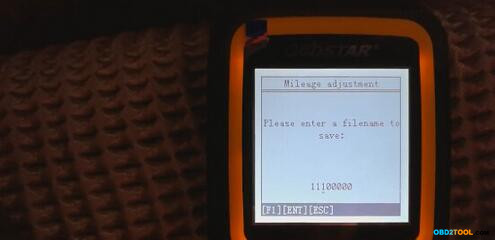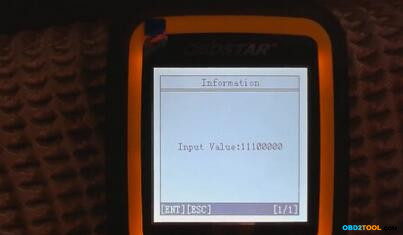 STEP 5:Input new mileage 345430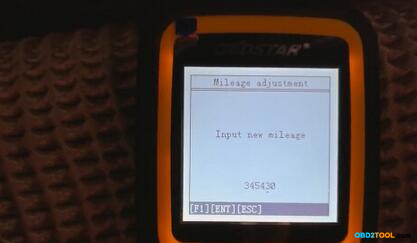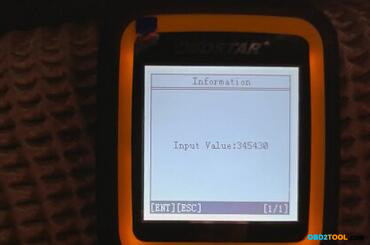 STEP 6:Screen dispaly"adjusting mileage…",then adjustment complete.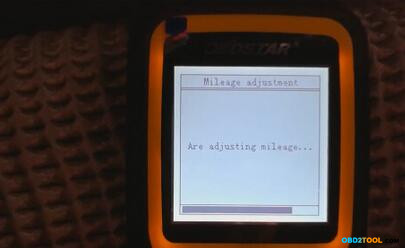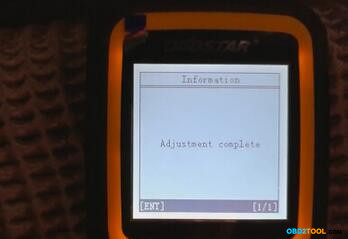 Finish,the dashboard displays the new mileage as what is set just now.