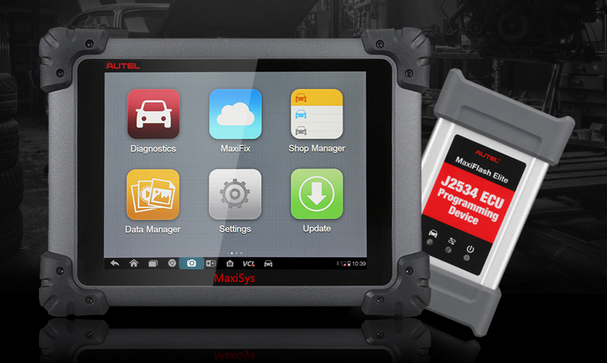 You're a professional mechanic, an enthusiast or and mechanic shop owner? Then you are here on the right page with the in-depth review about Autel MaxiSys Pro MS908P OBD2 Scanner, which is only for mechanics. The Autel MaxiSys Pro MS908P Professional OBD2 Scanner provides best solutions for ECU programming and Specialized Automotive Diagnosing.
Autel MaxiSys Pro MS908P is easy to use with a large pool of features that ensure optimum diagnosis performance. It is capable of covering all diagnostics that are OE-related. It's the best solution for diagnosing peerless smart vehicle repairs.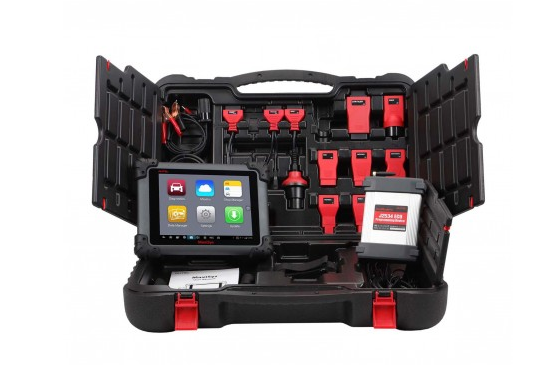 MaxiSYS Pro MS908P Diagnostic System with J2534 Reflashing Hardware
The MaxiSYS Pro was designed for the professional technician who frequently performs J-2534 reprogramming and advanced coding functions. It utilizes an ultra-powerful 1.40GHz A9 quad-core processor that offers a 50% increase in speed versus competing products. The 9.7" LED capacitive touch screen offers a high resolution of 1,024 x 768 allowing the technician to easily zoom in and out of wiring diagrams and technical information. The revolutionary multitasking Android Operating System incorporates a 32 GB Solid State hard drive to store all of the Autel's comprehensive OE-level vehicle software with plenty of room to spare.
The Autel Scanner MaxiSYS Pro includes the MaxiFlash J-2534 reprogramming tool which doubles as the wireless Vehicle Communication Interface (VCI).The MaxiSYS Pro includes all necessary adaptors and cables needed for 1996 & newer vehicles, as well as one year of FREE technical support and updates.
The Maxisys Pro MS908P has a wide vehicle coverage, from 1996 onward. It can work efficiently with over 80 vehicle makes in the US, Europe, and Asia. MaxiSys pro Software, as well as a reprogramming box, is incorporated into the tool to make it possible to solve complicated problems. The Autel MaxiSys Pro MS908P OBD2 scanner enables enhanced vehicle identification, quick and accurate, as with its Auto-Vin technology.