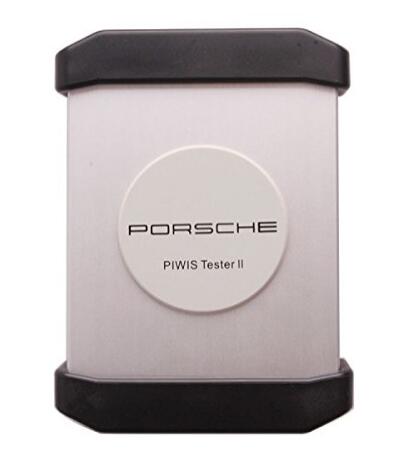 New Panamera can only be diagnosed by using Piwis tester 2. Based on current project planning, all earlier vehicle models will gradually be changed over to the new Porsche Piwis Tester II by the end of 2010. Porsche Piwis Tester I must be used for older models in the Porsche workshop until end of 2010.
This is full set package, including Porsche piwis interface, software V18.10, Panasonic CF19 Laptop ready for use. Automotive diagnostic equipment Porsche PIWIS Tester II PIWIS II Diagnostic Tool, is able to work with Porsche cars from 1996 to 2018 year, special for the Panamera which can only be diagnosed by it..
Porsche Piwis Tester II works with the old and latest Porsche cars. It is equipped with the Panasonic laptop and original software for the test. Porsche Piwis Tester II can help you diagnose and program the most new and old kind of Porsche cars. For example: 911(997)(991), Boxster/Cayman, (987), Cayenne up to MY 2010, Cayenne from MY 2011 and Panamera.
4-2
Notice for this Porsche Piwis tester II
1. After finish diagnostic, please quit the connection, and quit to the homepage of the software, then shut off the laptop in correct way(DO NOT Press Power Button, otherwise the system will be damaged).
2. This Piwis2 we sell is best quality which is made in Tainwan, and it is Semtec Hardware, which is 100% same as the porsche dealer has, not J2534 hardware, the J2534 FTDI hardware comes with different PCB, and it has no certification make it is not able work with all modules, not support online functions.
3. Certificate is well installed, our Obd2 scan tool Piwis II supports Online Functions, only two functions need to work online: Teach keys immo function and Parts protection function.
Porsche piwis 2 comes with Software Version: V18.10
Covers Porsche's vehicle lists to the whole year long till 2018
Can work with 2014 new cars Porsche Macan and add Porsche wiring diagram as well as service plan.
Software will never expire!!
Our advantages of this Porsche piwis ii tester :
1. Our price is very competitive, nearly the lowest in the market
2. Our computer is the Panasonic Laptop Toughbook CF19 MK1, Intel U2400 1.06GHZ 2GB RAM, which is first released by ICARECU in Jan 2018.
3. The PC screen start with Porsche welcome image
4. Support full languages and 90 days time unlock (Never expire)
5. Support all Porsche cars till 2018, including Porsche Macan
6. Can install Printer