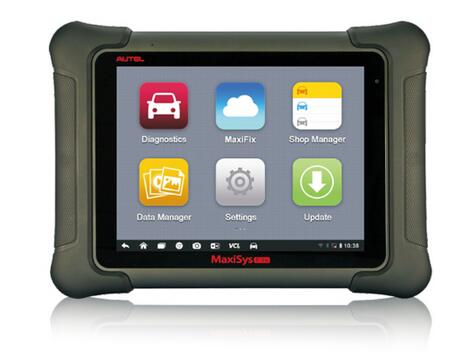 MaxiSys Elite, the newest addition to the MaxiSys line of highly advanced smart diagnostic tools, is based on the fast and intuitive Android operating system. Powered by NVIDIA's Tegra 4, the world's fastest mobile processor, its visually stunning 9.7″ Retina display offers ultra-high-resolutions up to 2048×1536 and an optimized array of sophisticated and powerful applications. The Autel Elite rapidly performs every job from comprehensive vehicle diagnostics & analysis to advanced ECU programming. 2x faster than any comparable device, the MaxiSys Elite provides extended battery life and intelligent power saving. The MaxiSys Elite offers a super-sensitive capacitive screen able to respond to gloved, moistened, and even greasy fingers! The ergonomically angled docking station provides optimum visibility and convenient charging that eliminates power concerns.
Does Autel MaxiSYS Elite have live data and live graphing for abs and crank/cam sensors etc.
Answer:
Sure, of course, the most powerful function is it can do ECU coding and programming on BWM,BENZ, and many other powerful special function
Does this Autel Scan Tool cover Lamborghini Aventador?
Answer:
Dear Michael, i've checked it for you, this maxisys elite diagnostic tool supports your car Lamborghini Aventador from 2012-2016 ,and here is the software list, you may have a look.
Are the scanners programmed in chinese or english (i have heard they are being shipped programmed in chinese) ?
Answer:
Dear sir, it's shipped and programmed in English. We sold hundreds of it every month, all customers love it and the device works well.