When The launch ICARSCAN app was running, it suddenly stopped. The diagram below: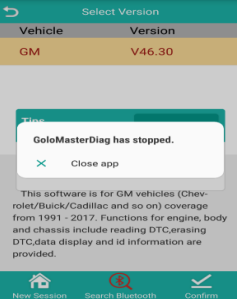 The customer provided the following information: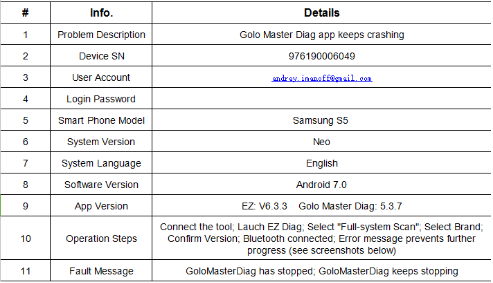 Generally, such problems may be caused by too low hardware version or too low car version.
The hardware is automatically upgraded. Only the bluetooth connection box is needed to keep the mobile phone network open, and the App will automatically prompt the firmware to upgrade.
If the hardware upgrade is not resolved, please update your software to the latest version.
If both the hardware and software are upgraded to the latest version, the problem remains. Please provide your icarscan App version and serial number, mobile phone model and android version to us.
We'll work it out for you in two working days.
OBD2TOOL All rights reserved this article.