This is about Autel Maxidas DS708 problem solutions, especially for error message "The language is not authorized" during tool update.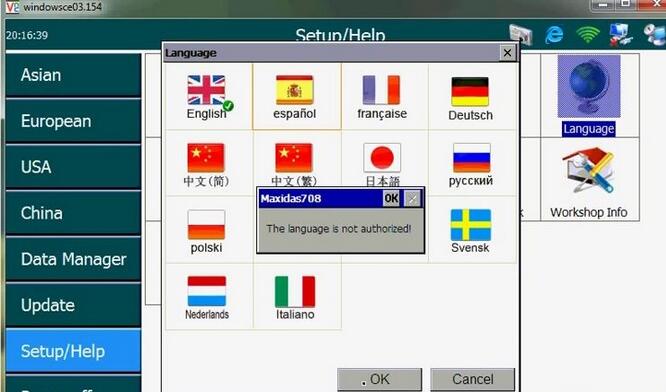 Possible reasons for the error message:
– Each DS708 only support one language, if you select a different language you will get the message as above.
– If you choose the same language but still get the message,you possibly get a NOT REAL English version DS708. Some sellers tamper the language of cheap Chinese version DS708 to make it looks like English version and sell to get big profit—Chinese version is 200USD cheaper than the English version. So the error "The language is not authorized" appear when you upgrade the tool, and this problem can not be solved.
How to change language for Autel?DS708 :
You have to send the serial number and language you want before the device shipped to you.
But if you want to change your language after you get the device, please again sends the serial number and language to wobd2.com.
Languages supported: English, German, French, Spanish, Portuguese, Russian