After the washing throttle is powered off: engine acceleration slow, engine stalls (after start); engine acceleration slow (return to idle).So here Obd2tool.com will show you guide on how to use Launch X431 device to program throttle idle speed for Cadillac SRX 2011.
What You Need?
Operations Procedures:
1.Choose Special Function.
2.Choose throttle matching V10.46 or a later version.
3.Choose domestic cars.
4.Choose Shanghai GM.
5.Choose Throttle Matching.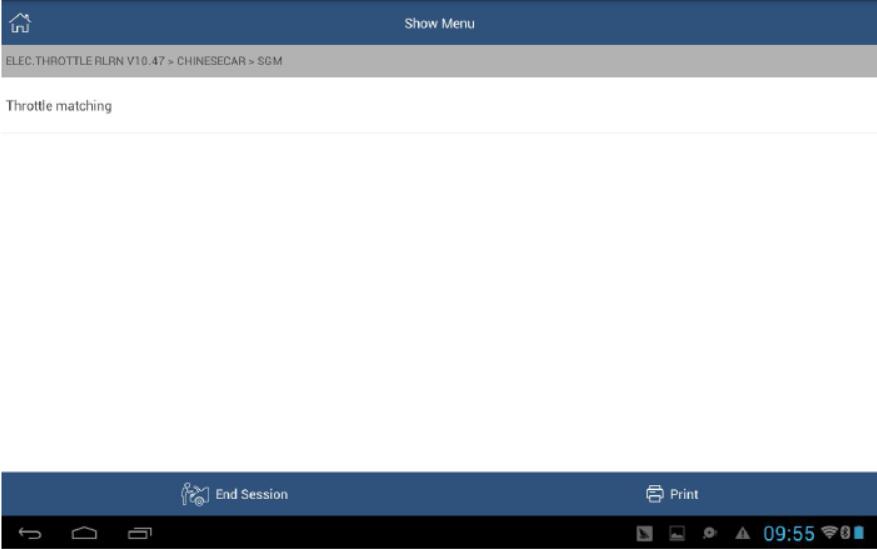 6.Choose Manual Selection.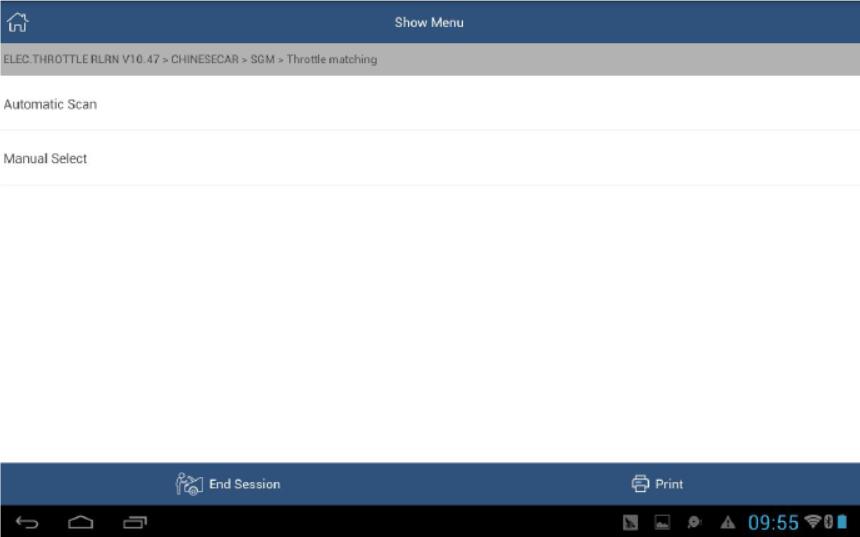 7.Choose Minibus.
8.Choose CADILLAC.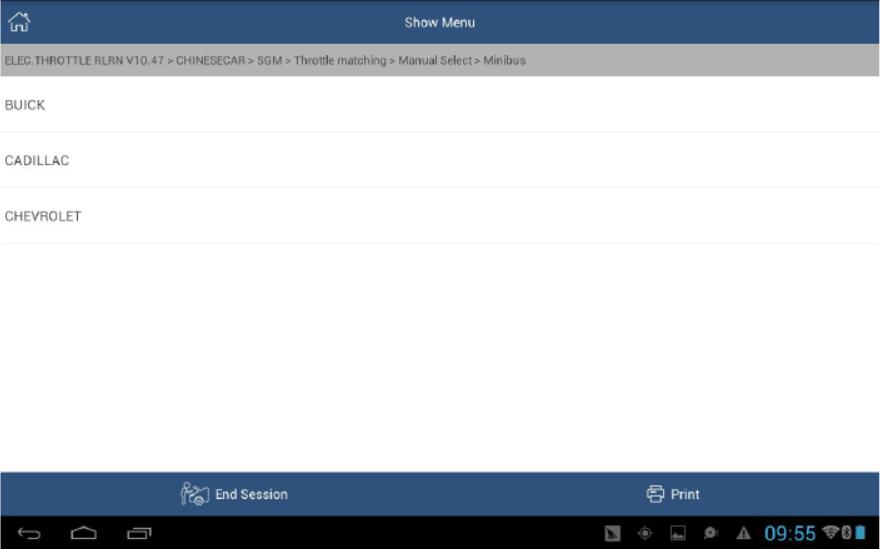 9.Choose SRX.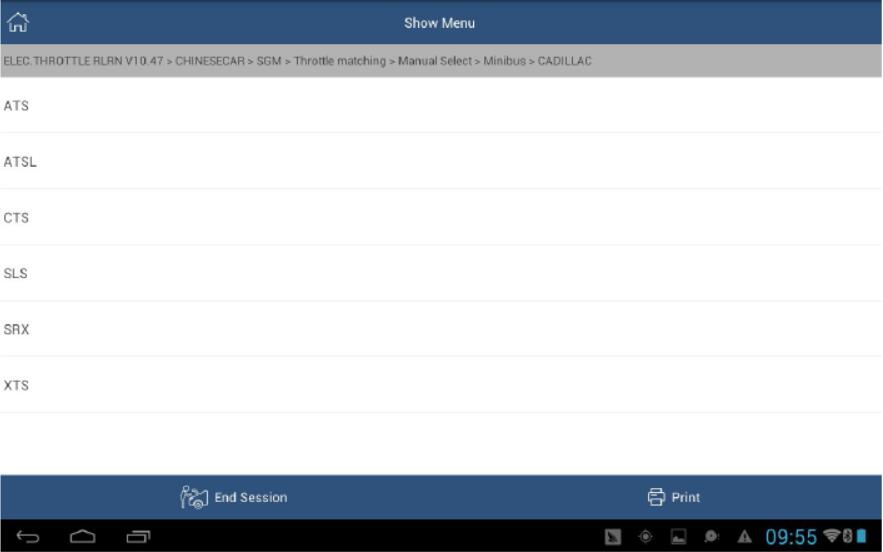 10.Choose 2011.
11.Choose Type 1.
12.The system displays the idle learning resetting conditions. After checking that the conditions are met,click OK.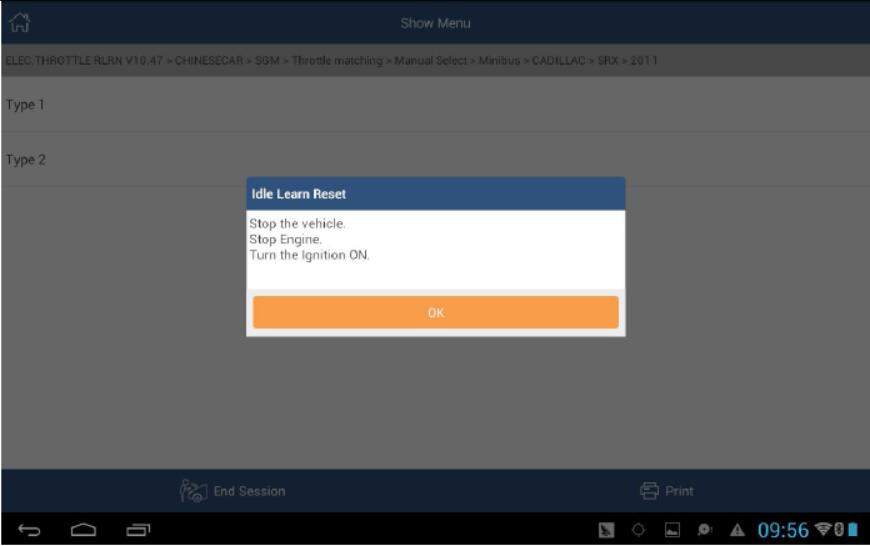 13.Click OK to start resetting the throttle.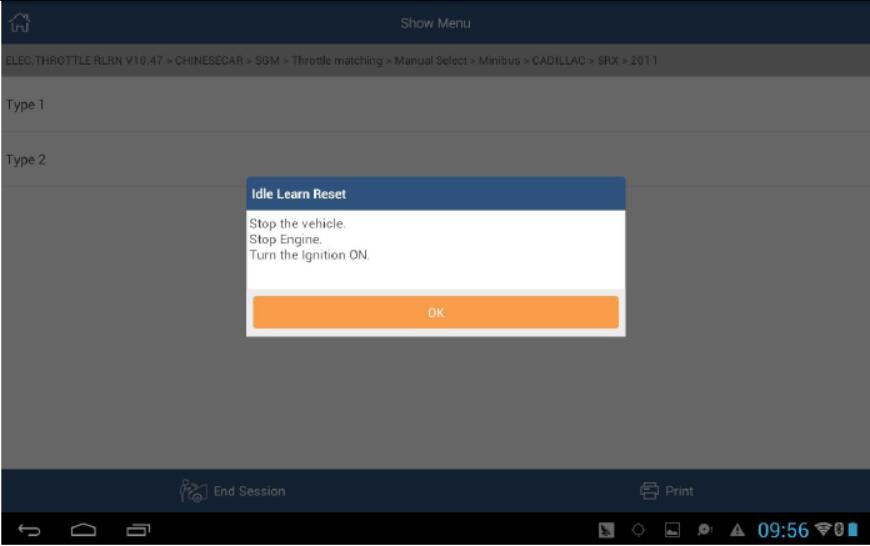 14.Resetting is complete. Click OK.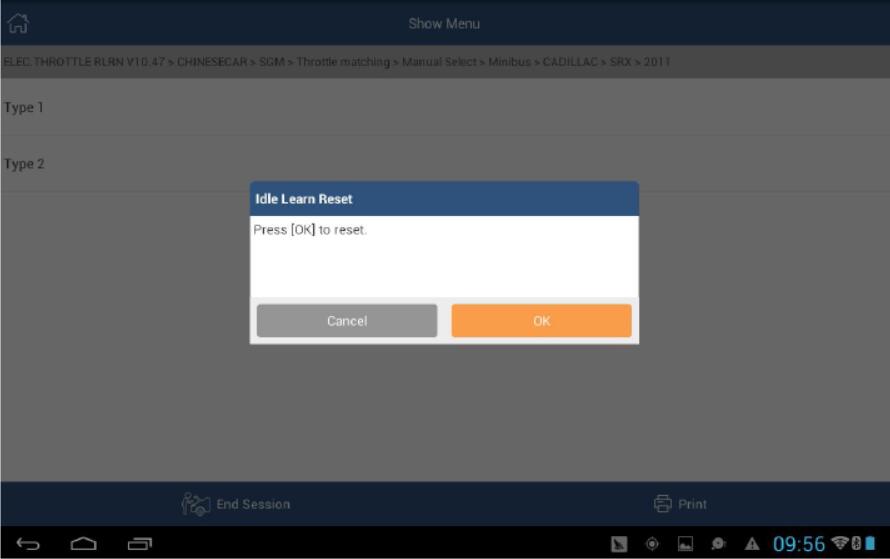 15.Turn off ignition. The idle speed and acceleration are normal. The throttle matching service process is complete.
More test report about Launch X431 please check:Launch X431 Test report