You've got an independent vehicle service center and you're working on BMW and MINI vehicles. You may already be using a pass-thru tool that follows the SAE J2534 standard with the BMW Online Service System and you want a faster device for working on the vehicles. You may be starting to work with these vehicles and want to know more about the tools available. You may already be familiar with BMW ICOMs, or are working with them now, and you want to order more devices.
What genuine tools do you need to diagnose and program BMW and MINI vehicles?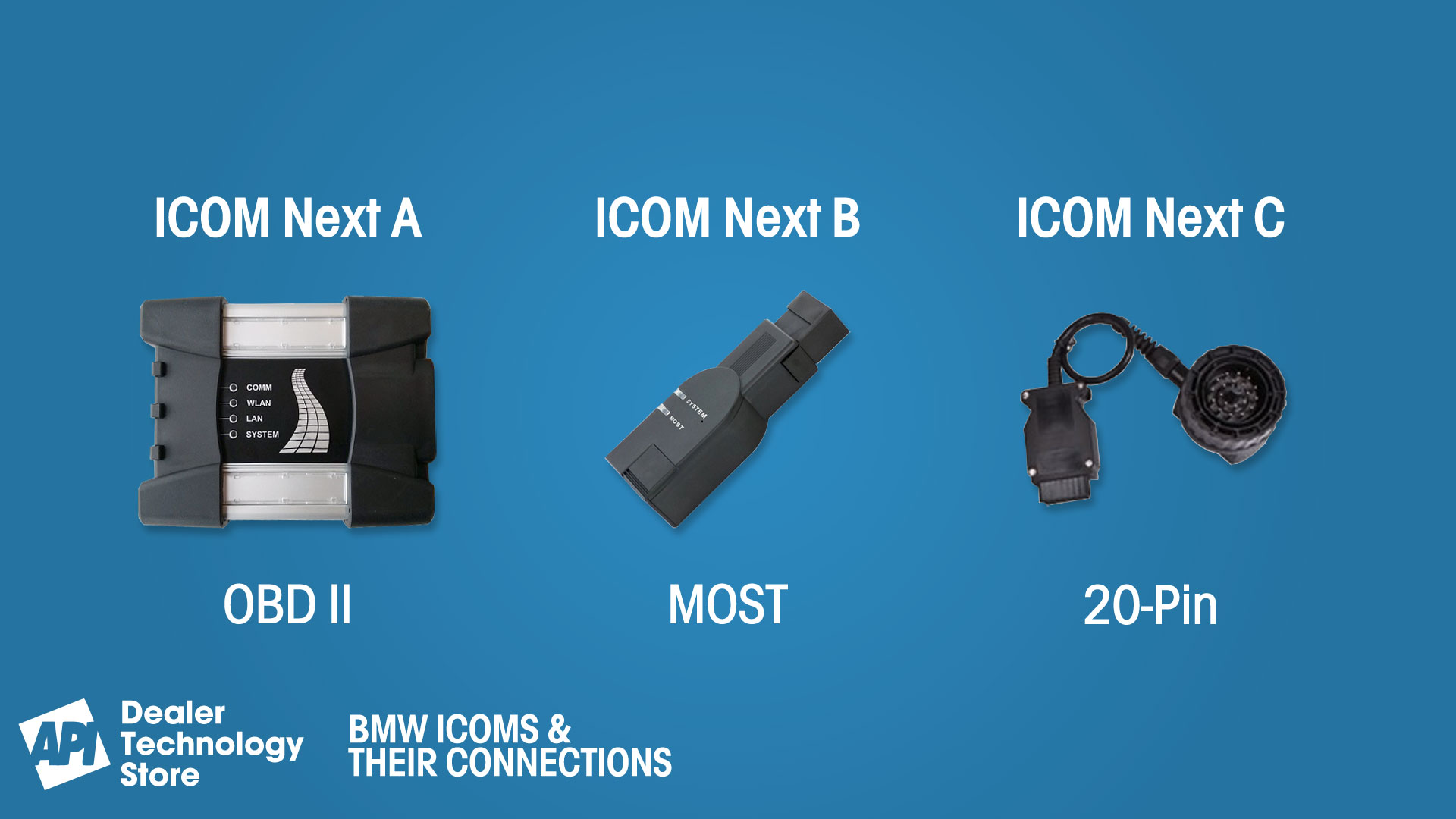 At the very least, you'll need the ICOM Next A device. This ICOM is the head that connects to a vehicle's OBD connection and communicates over the network to your diagnosis and programming computer. The tool comes with an LAN cable to connect to your network and can also be used over wi-fi.
The ICOM is the interface for the repair of BMW and MINI vehicles recommended by BMW. Specifically designed for BMW and MINI vehicles, the ICOM incorporates powerful processors and a high storage capacity. This allows for faster communication than with a pass-thru tool.
The ICOM Nexts is the newest version of the ICOM devices and replaces the older, discontinued models. The new devices, however, can still be used with older devices. For example, an older ICOM B will work with a new ICOM Next A.
Additionally, the ICOM Next B and C are also available. Both of these devices connect to the ICOM Next A to communicate with your workshop PC. Whether you will need the B and C depends on the vehicles you're servicing.
The A services the newest vehicles with an OBD connector. The ICOM Next B connects to vehicles with a MOST connector. The ICOM Next C connects to vehicles with the older 20-pin connector.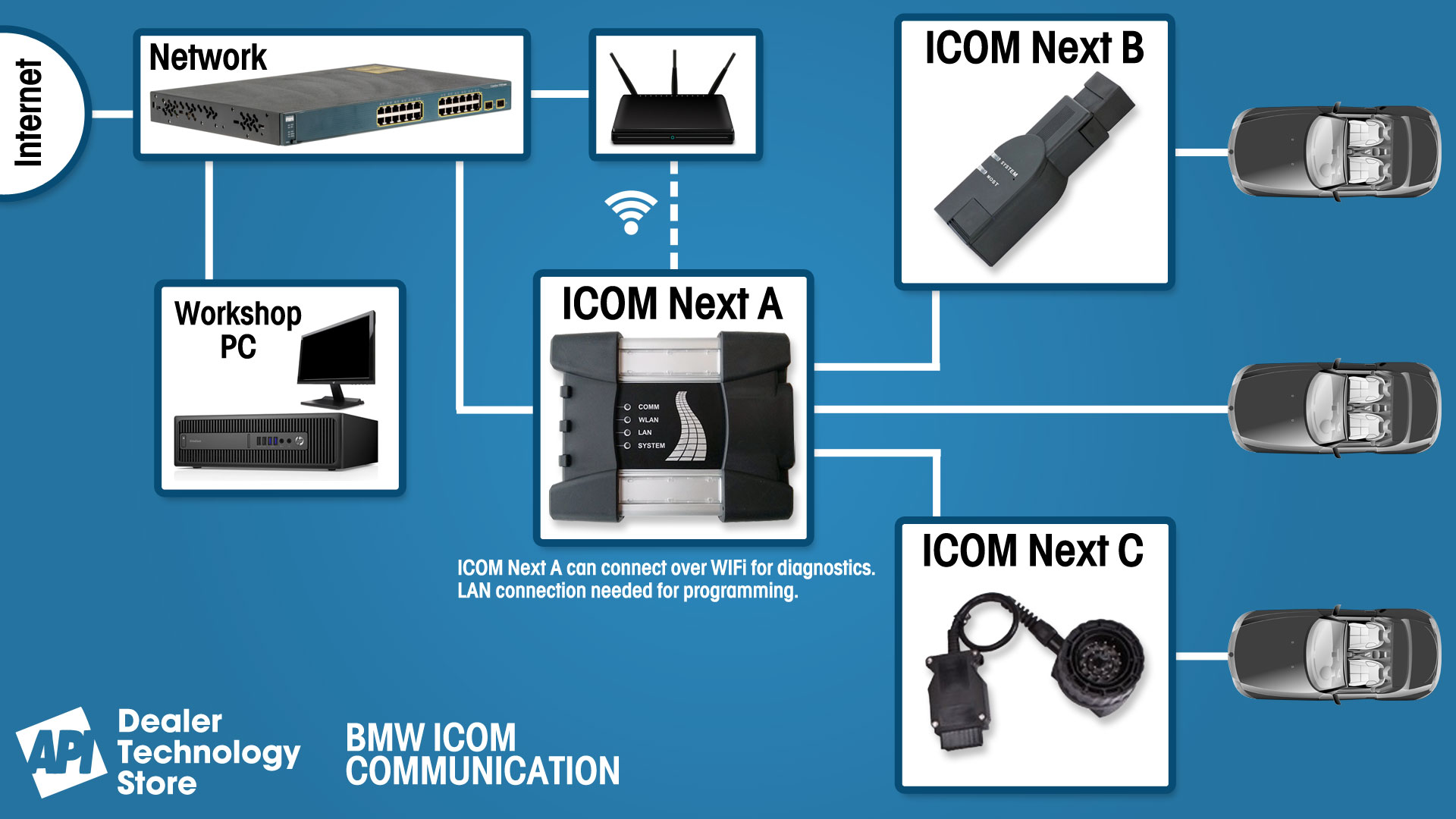 These diagnostic and programming tools are used with the diagnostic software, ISTA, and programming software, ISTA/P. They're compatible with both ISPI Next and the BMW Online Service System, or OSS.
These ICOMs are the same tools used by BMW authorized dealers. API International orders the parts directly from BMW when your order is processed.