These days, Launch CRP 129 are well sold in Obd2tool.com.Since this code reader are so well known,it is necessary that I tell more about it.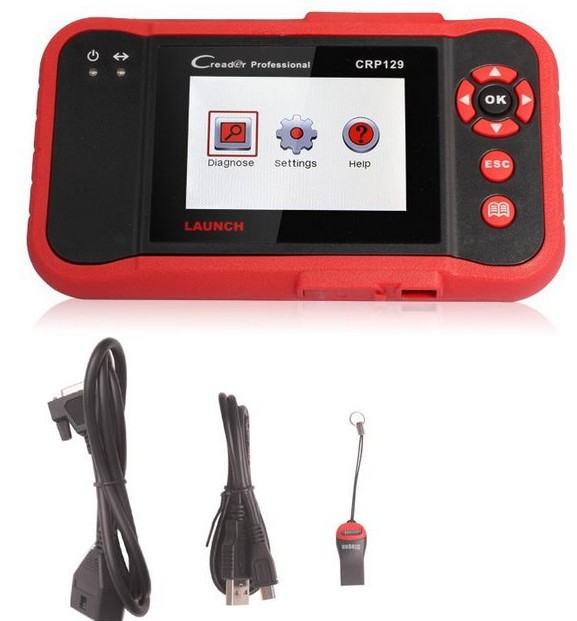 I will not make a specified description of CRP129 here. Just make a short introduction.                                                      1.LAUNCH Creader crp129 supports OBDII standard after 1996,OBD 2 test models are up to 10 kinds;but JOBD2 is unavailable.
2.Language of LAUNCH Creader crp129 :English, Spanish, French, Chinese                                                                          3.LAUNCH Creader crp129 can read and clear data.
4.LAUNCH Creader crp129 can eset service light for multiple car models,reset Engine oil light and  brake block(this function is only for BMW now), Correct steering angle sensor(this function is only for Landrover now) and so on.           5.LAUNCH Creader VIII supports 40 car models( from USA,European and Asian) 4 systems(ABS, ECU, Airbag and Transmission)
6.Car list of LAUNCH Creader crp129:
Asian car models: Suzuki, Honda, Mitsubishi, Nissan, Toyota, Mazda, Daweoo, Hyundai, Kia, Subaru, Infiniti, Lexus, Accura, Isuzu.
American car models: Ford, EU-Ford, GM, Chrysler
EUROPEAN car models: Mini, Vauxhall, Dacia, Alfa-Romeo, Lancia, Peugeot, Renault, Citroen, Benz, BMW, VW, Opel, Volvo, Fiat, Landrover, Porsche, Seat, Skoda, Audi, Saab, Sprinter, Jaguar.
7.Software of LAUNCH Creader crp129 is updated online one year for free.