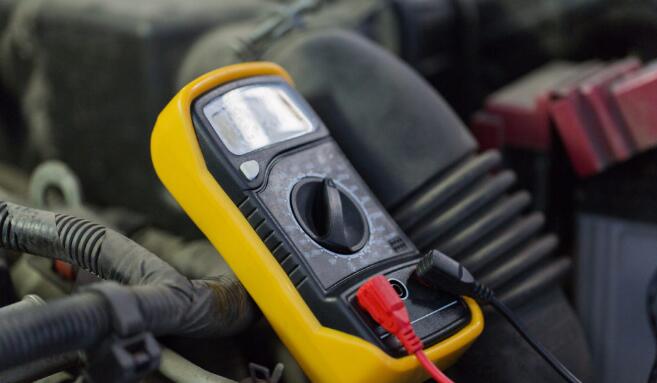 An OBD2 scanner is a good thing to have around because it gives you the ability to diagnose, interface with, and even reprogram the control modules for a vehicle. If you are on the hunt for a good one that is known for its high level of quality and affordability, the Autel MaxiSYS MS906 is an excellent choice. This product has received excellent reviews from all our colleagues for being accurate and always working when it is needed. If you are looking for a new scanner, this may be the best selection for you but if the price is a major factor then we suggest checking out Launch icarscan OBD2 Scanner.
Features That Make It Stand Out
This is, hands down, one of the best gadgets on the market, especially for the price. By including small features like auto VIN and boot-up times, you can quickly and easily begin testing and scanning the car. One of the best parts about it is that it includes a live data option that is known for being incredibly quick, so you can watch the live stream from the car while sitting at your computer. This adds a level of convenience to the device that comes in very handy.
You can scan for countless systems, including air conditioner, navigation, radio, instrument cluster, airmatic, ABS, airbags, and so much more. Some users stated that it detected over 40 systems on one vehicle which is a pretty good deal.
For the Price, You Are Getting a Deal
The cost of this device is low when compared to its competitors. The best part about that is though it is low in price, it is in no way low in quality. The Autel gives you a two-in-one deal by not only working as a scanner but as a diagnostic tool as well. You can reprogram your keys for free after proving you own the vehicle and receiving the key code from the dealer. It also allows for users to reset the ABS and gives options to reprogram different modules on many cars.
With this product, you will be able to calibrate the correct seat with the Occupant Classification System module, perform deep body scans of the truck or car, and perform idle relearns as well.
Details Regarding the Cost
As mentioned briefly above, the price of the device is what really draws in so many people. You can have all of the features you need to scan your ride. In fact, many claim you receive up to 80 percent more features than the more expensive options on the market. While you cannot perform waveform analysis, you can still do some serious merging and graphing of data.
With one year of free software updates included and a capable device for auto scanning, you are definitely getting a deal if you choose to order this.
All About the Setup, Installation, and Customer Service
It is known for being very simple when it comes to the setup and installation of the product. You can have it up and running in little to no time at all and will be scanning vehicles within minutes of receiving it.
If you experience any issues with it, customer service is just a quick phone call away, and they have a strong reputation for being very helpful and courteous when it comes to assisting customers. If you have an issue with the gadget, just call the company and they will help you resolve the problem as soon as possible, even if that means getting a new device to you.
Shipping and Arrival
When it comes to the shipping and arrival from this company, they received excellent reviews. They get products to you quickly and it arrives in perfect condition, so you have no problems or concerns when opening the package. Again, if there are any issues upon its arrival, simply contact customer service and address the problems, so you can start using it as soon as possible.
If you want to learn more about OBD scanners and what to keep your eyes open for when getting your first one, check out our Buyer's Guide.
Check On obd tool uk Autel MaxiSYS MS906
Some Other Features And Advantages Are:
Provides all functionality of OEM tools automotive dealers use
Highly advanced car diagnostic tablet
Allows garage shops and individuals a way to do full car servicing on their own
Countless functions included: Datastream, clearing of diagnostic trouble codes, reading of trouble codes, manual scan, service, data logging, component activation, immobilizer key reading, general diagnosis, auto scan, and so much more
Deep system coverage for all and any electronic systems
Compatible with most cars
Vehicle coverage is highly extensive, for over 40 U.S. domestic brands, Asian brands, and European brands
Includes three sections that are comprehensive: Read, diagnose, service. These include functions that are very useful like saving, printing, reading, and clearing diagnostic information, performing scheduled service and maintenance on vehicles like resetting the service lights, performing active tests, and performing calibration for numerous systems.
Disadvantages
Price is a bit extreme for beginners
Has issues with modern electric and hybrid cars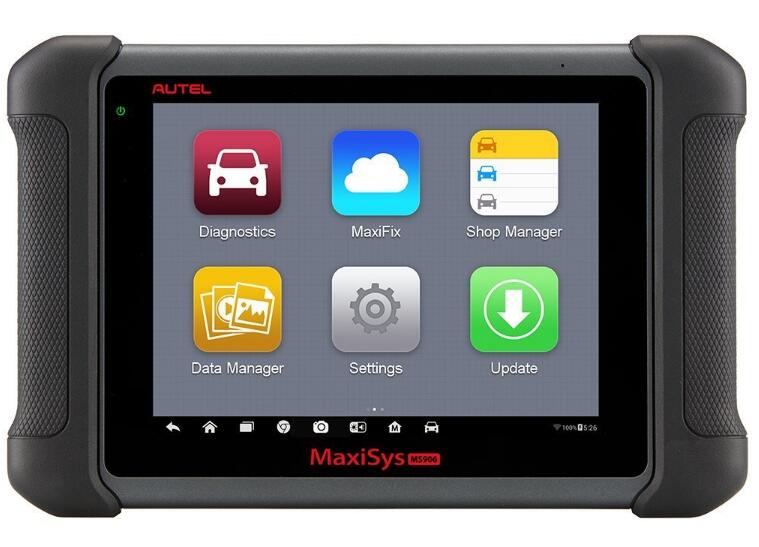 Autel MaxiSYS MS906 Scanner Conclusion and Rating
Our final verdict of the MS906 is a solid one. We could not find anything that is necessarily wrong with this device. We did the research for you and browsed countless reviews from current and past users and found that this is not only one of the most affordable devices available today, but it is also one of the most efficient. If you are in need of a scanner, whether you are a garage owner, or if you just want it for personal use, this is one that will not let you down. With features like running quality tests and using live data while you scan, you cannot go wrong. The Autel is easy to use and is great for those who are on a budget, or just want to keep some extra cash in their pockets. We gave it a solid five out of five stars rating.