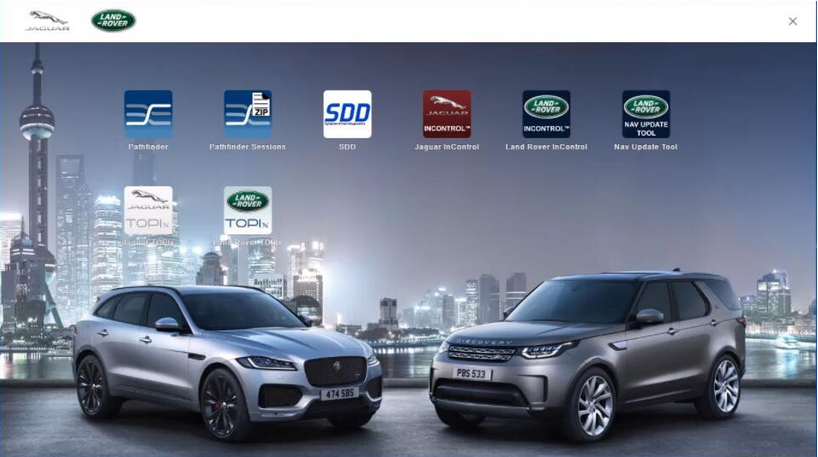 DOWNLOAD PATHFINDER UPDATER
http://diagnosticdelivery.jlrext.com/pathfinder/Jaguar_Land_Rover_Connect_Updater_v2.exe
What is PATHFINDER?
PATHFINDER is the all new diagnostic system specifically designed and released for the introduction of the following vehicles.
Land Rover:
Range Rover L405 (17MY)
Range Rover Sport L494 (17MY)
New Discovery L462 (17MY)
Jaguar:
F-TYPE X152 (18MY)
F-PACE X761 (18MY)
XE X760 (18MY)
XF X260 (18MY)
These vehicles have been designed to communicate with new high speed communication protocols. This allows faster software download, programming and communication, making it faster to use and saving valuable time.
These vehicles can ONLY communicate with the all new PATHFINDER diagnostic software using the new Diagnostics over Internet Protocol (DoIP) Vehicle Communication Interface (VCI) unit which conforms to the new communication protocol.
What do I need to use PATHFINDER?
Panasonic Toughbook / Toughpad
JLR Approved Diagnostic Equipment For PATHFINDER to operate at its very best, the laptop or tablet being used must be an approved version/level of hardware.
Note: For further information on approved hardware to support PATHFINDER, refer to: – Administration Bulletins JAB00046 / LAB00051