Topic: What Jaguar Land Rover diagnostic tool can work for Land Rover the 2017 year? VXDIAG VCX NANO for JLR Land Rover with SDD or JLR DOIP VCI with Pathfinder?
The answer is: BOTH OK. Both work for the 2017 Land Rover.
JLR DOIP VCI diagnostic tool running Pathfinder software works for Land Rover the 2017 year.
JLR DOIP VCI how much do you know?
What is JLR DOIP:
This is a unit compatible with Pathfinder and all JLR vehicles with new vehicle architectures (from Range Rover/Range Rover Sports (L405/L494) 17 MY onwards) or allow the enhanced diagnostics that Pathfinder will offer the retailer. In addition to the 17MY vehicle line application, the DoiP VCI will be capable of interfacing with the 14-16MY Multi-CAN architecture vehicle lines on the Pathfinder diagnostic system. Pre-14MY and vehicles not detailed here will continue to use the current diagnostic system and VCIs.
How to use Pathfinder software to read/clear fault codes:
Vehicle: Land Rover Range Rover L405 2007
Procedure:
Run Pathfinder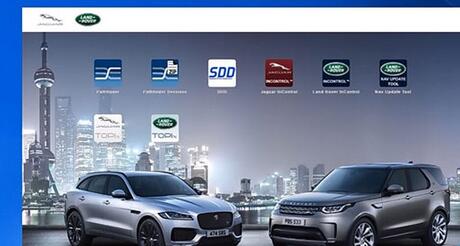 Enter user name and password to log in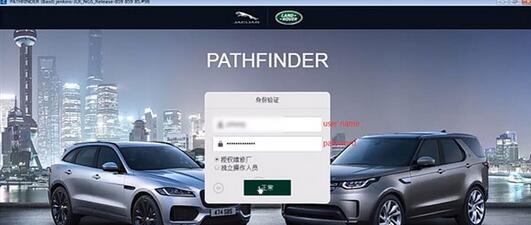 Warnings:
To use this maintenance tool, you should agree with items below:
– you've already read Garage Maintenance User Guide, the first section "Basic information"
– know how to use this tool to perform PDI, maintenance, diagnostics, etc.
– only used for Jaguar Land Rover vehicles
– finish junior training of JLR diagnostic tools
– obey laws & rules of vehicle health and security in your areas
– obey all policies & procedures of the dealer repairing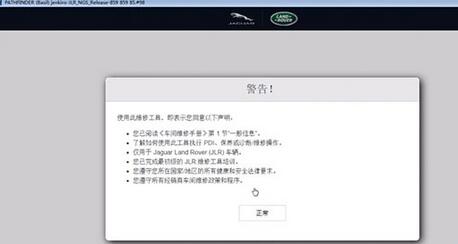 Search your vehicle via VIN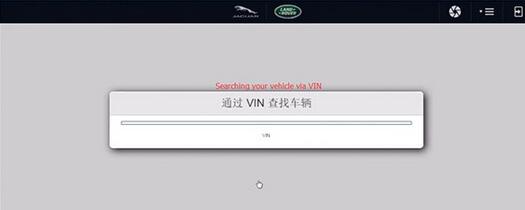 Auto scan




Automatic ignition switch not supported
Click on OK


Vehicle information:
Land Rover Range Rover L405 (DoIP)
VIN: XXXXXXXX
YEAR: 2007
MILEAGE: 5804km
ENGINE: 306DT – V6 3.0 DIESEL
TRANSMISSION: Automatic
DRIVER: LHD(left-hand driver)
TYPE: 5 DOOR STATION WAGON
ACCESSORY: STANDARD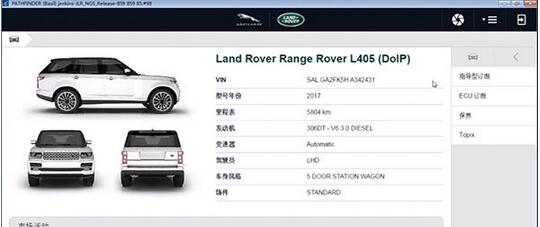 Go to ECU Diagnostics
Reading fault codes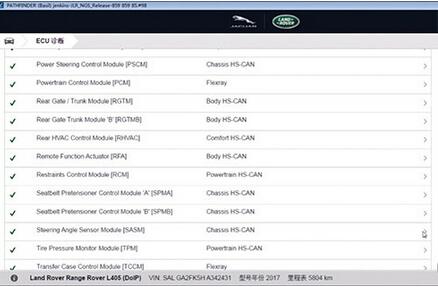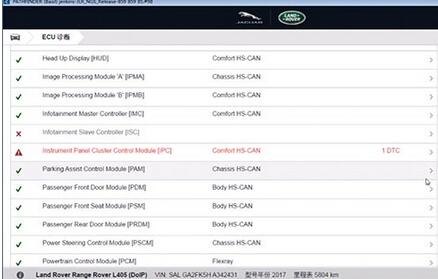 Read All DTCs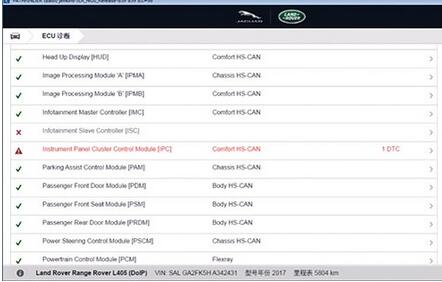 Go to clear all DTCs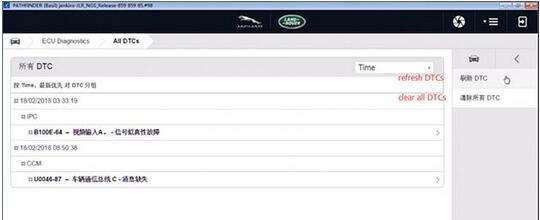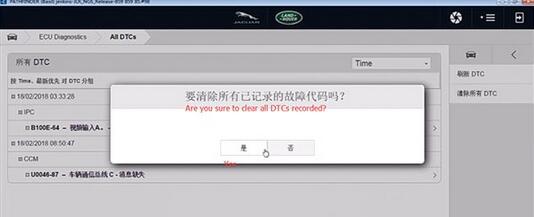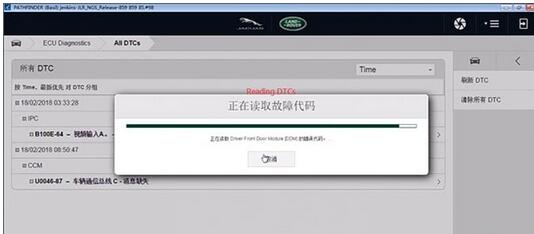 Then refresh DTCs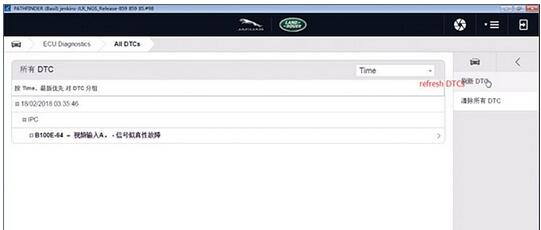 Done!
What vehicles that JLR DoIP VCI clone Pathfinder software works with: (14-16MY)
XE (X760)
F-Pace (X761)
F-Type (X152)
XF (X260)
XJ (X351) – 16MY only
Evoque (L538)
Discovery Sport (L550)
Range Rover (L405)
Range Rover Sport (L494)
Disclaimer: All about JLR DOIP VCI and Pathfinder here is China clone version. For original DOIP VCI, forget it.
Second, VXDIAG VCX NANO for Jaguar/Land Rover running SDD V145:
Released!
Obdii diagnostics, ECU programming…Works great!
What is VXDIAG VCX NANO Jaguar/Land Rover:
It's an auto diagnostic/programming tool made by Allscanner, used for Jaguar/Land Rover cars to do basic obdii diagnostic and ECU programming.
How to use VXDIAG VCX NANO for Land Rover diagnostics:
Run JLR SDD, then click "SDD" to Login.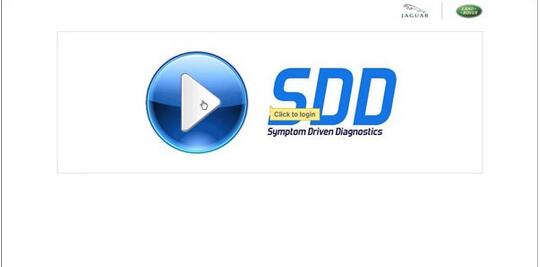 After you see "The SPX – I – VIEW is connected" at the right corner, click "Continue"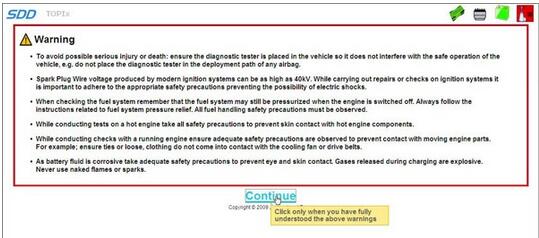 Auto VIN Read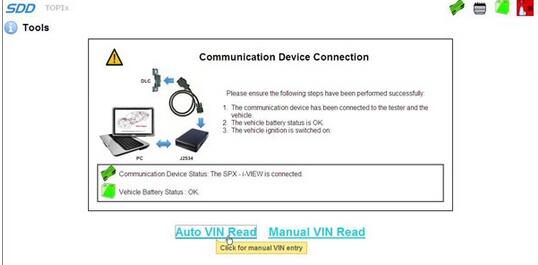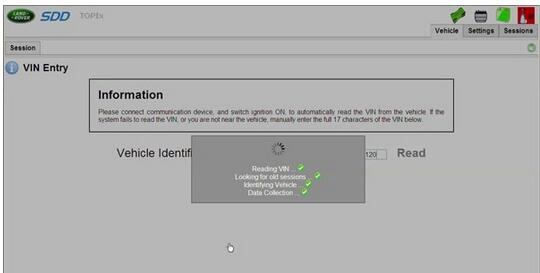 Go to Diagnose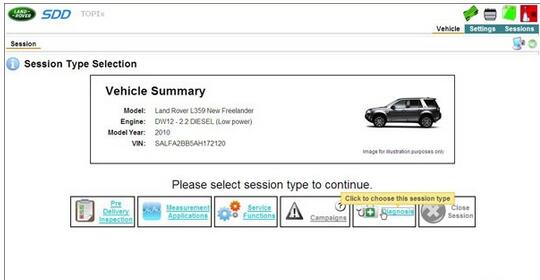 Select symptom, SDD covers Chassis, power train, electrical and body
Here: select Powertrain – Engine system – Engine cooling, then click "Continue" to identify recommendations for selected symptoms.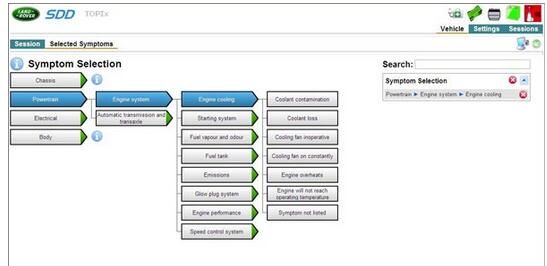 After complete identifying recommendations for selected symptoms, click on "Diagnose".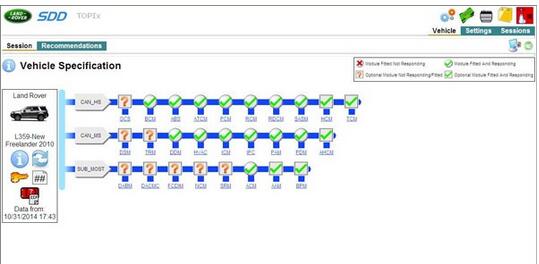 Click on "Diagnose", select Powertrain – Engine system – Engine cooling, then click "Continue" to load recommended candidates.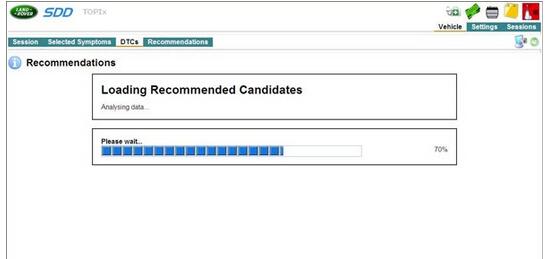 Select market specification, click "Save", then go to analysing data…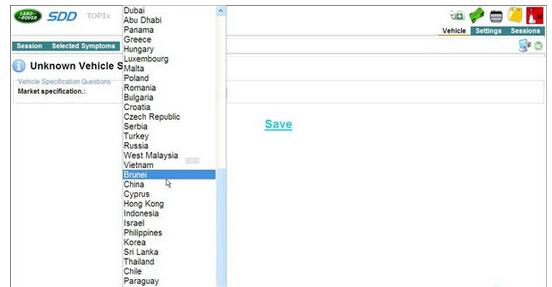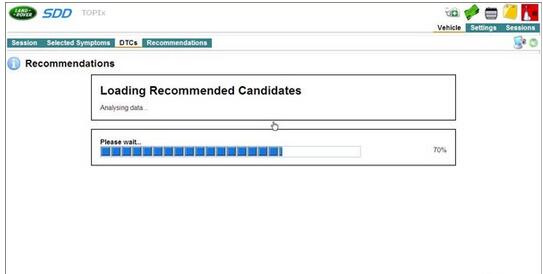 Find out "Complete Vehicle – Clear all stored diagnostic trouble codes.", click on "Run"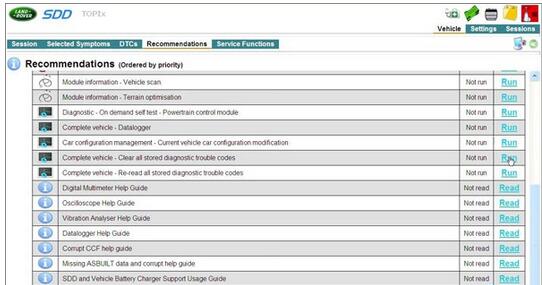 Pop up "Ignition On Check", click on "Continue"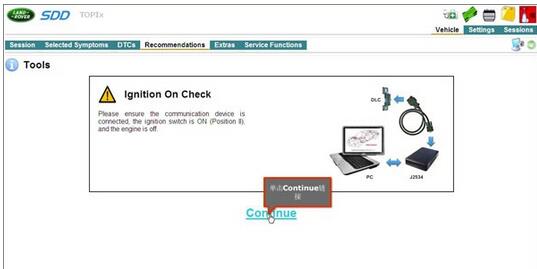 Clearing DTC.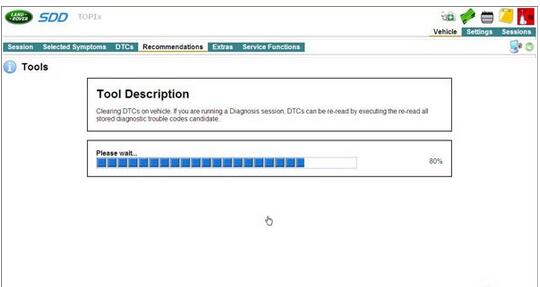 Get operation tips, continue
Back to the menu, and select "Session", then click on the "refresh" Icon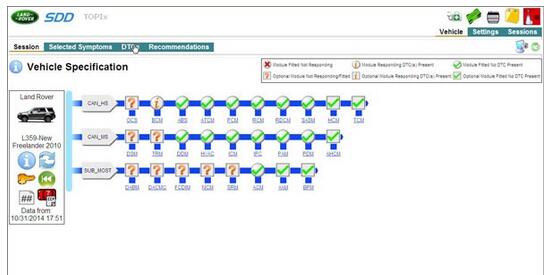 Click "DTCs" to view fault codes read from vehicle.
Vxdiag Vcx Nano JLR car list:
Support Jaguar and Land Rover from 2005 to 2017
Land Rover: L316, L319, L320, L322, L359, L405,L494, L550, L538 vehicle lines
Jaguar: X100, X150, X152, X202, X250, X350, X351, X400 vehicle lines