Problem: When I get to GDS 2 to do diagnostics, it says no valid lease found. How do I rectify the situation? My firmware is 1.8.4.0, but the version is 1.8.1.1012.
Obd2tool.com engineer replied:
Tip 1.
If the vx manager version is not 1.84, please download the latest version here  . If yes, please enter vx manager to update the firmware according to this step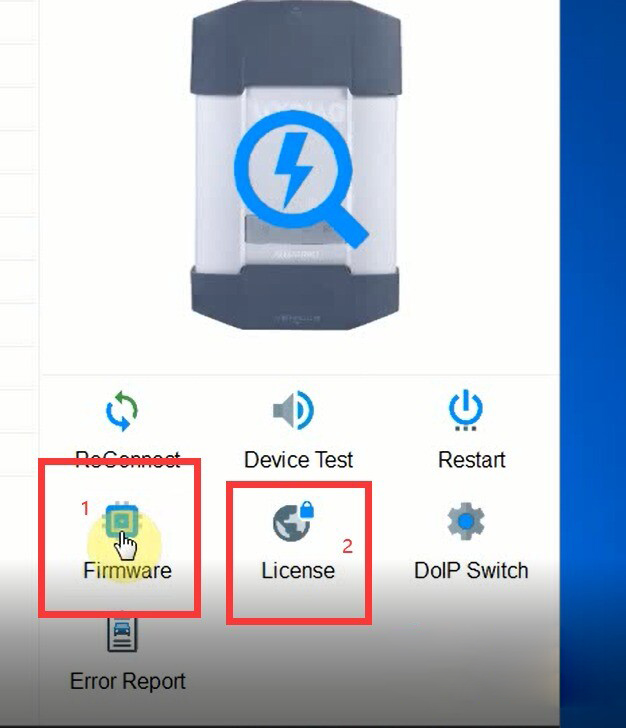 Tip 2. Check if your computer system is win7 or win10 Professional, cannot work with Home version.
Tip 3. Use GDS2 Patch to run gds2, do not run gds2 directly.
Tip 4. Close antivirus and windows defender first. it is a crack file, would be detected as virus.
Tip 5. For 2000 GMC Jimmy, need to test with tech2win, tech2win need to install with WIN7 Pro 32bit.
How to fix vcx nano can't establish communication with the vehicle?
I don't know what is going on, but when I go into tech2win now and finally do a class 2 DTC check, it says that the vcx nano can't establish communication with the vehicle. The key is on and the blue light is blinking. I checked the fuse for the dlc and power is there and the fuse is not blown either.
Now it has no option for a vehicle communication interface.
I plugged in the device.
My computer system is Windows 10 pro
Solution:
TECH2WIN only supports WIN7 32BIT
A few user are running tech2win on Windows 10 64bit (try at your own lucky).
Ensure you only have 32bit java installed, remove 64bit if installed.
Good luck!