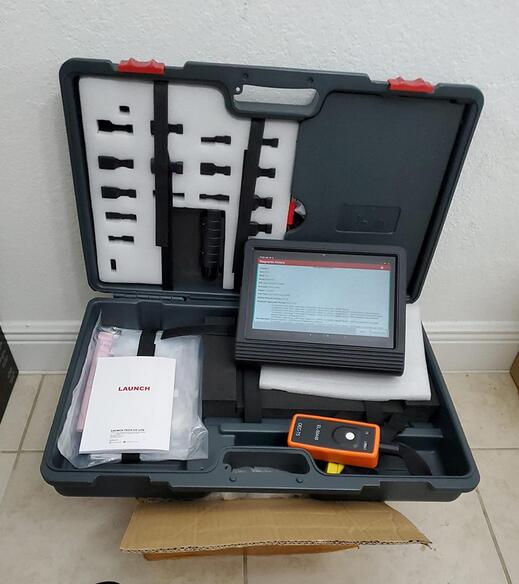 I was in search for a OE level scan tool for my father who has an automotive shop is Mexico. I did several research and found many scan tools out their with OE level diagnostic capabilities but I needed something that not only would work with vehicles sold in the USA but also vehicles from Latin America since they do offer different models. I found that all scanners/computers had the capabilities of reading DTC, scan, graph but the Launch x431 pro 3 v 2.0 had a much broader coverage of not only the basic capability's and over 100 vehicle makes and models but also has transmissions, ABS, SRS, Body control module, Suspension, infotainment, TPMS, key programming and much more all in one tool, plus it had capabilities of other languages and functionality in many other country's which my concern was Mexico so this scanner covered all of our needs.
I was able to send the scanner to Mexico and the seller offered great customer service, he assisted us thru the product registration and program installations.
the end result was great, the scanner worked flawlessly in Mexico and was put up to the test with vehicles from Latin America and US, it connected with various makes and models, so far ever thing we throw at it, communicates with.
It has also communicated with the Nissans 4 cylinder diesel engines and many other small diesel engines sold in Latin America.
One more comment, the scanner has a 10 inch display and connects via Bluetooth which makes connectivity much more easier and clean, no more cables hanging or keys to insert, the battery life is great and you even get all the other amenities that android offers. it has a front and rear facing camera and the case is made up of a combination of plastic and rubber to protect it from drops. Inside the box comes all the connections and adapters needed for OBD2 and OBD1.
One more, this buy came with free two year updates which leaves us with a total of three year vehicle coverage which is hard to find.
I would definitely recommend this scanner to all of you who want an OE level device and even for the professionals.
I come from a family of mechanics I personally have had the experience to work with snap on scanners, OTC and even HD laptop software's and they all work great but with the Launch X431 pro3 V2.0 you have it all in one package.
Great buy and great seller. I will be updating as we continue to explore the capability of the X431 Pro3 v2.0.
If you want to know more information about launch x431 scanner, please click how to use launch x431.