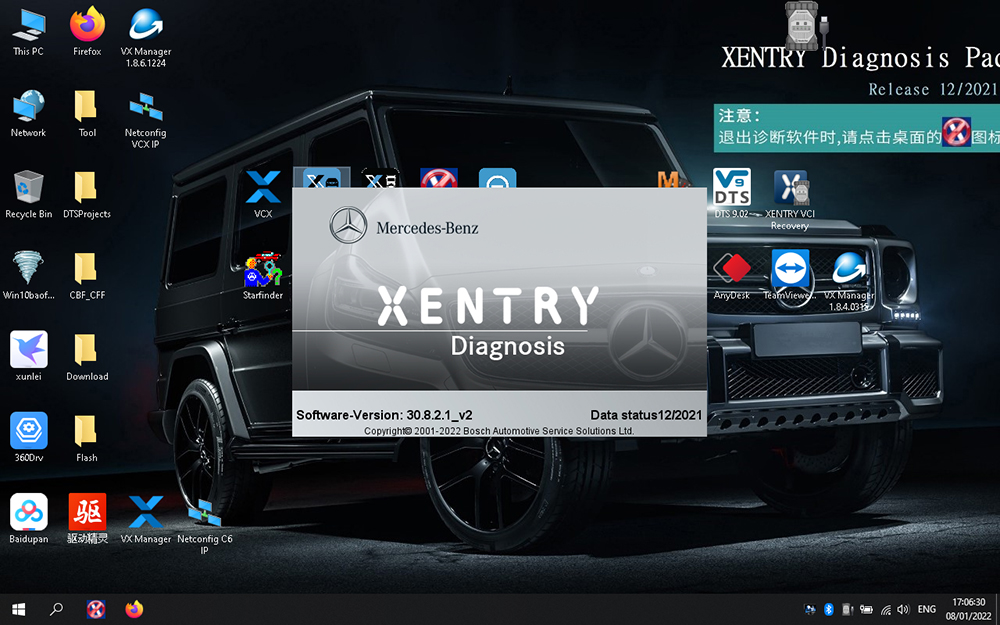 Benz software include two versions of PASSTHRU and PDU, including DAS, Xentry software. Version of PDU support new car models of 222, 213, 205 etc,other car models need to usepassthru version to diagnose. Not support old models of 210, 203, 220 with K-Line communication. It support connections of WIFI, LAN and USB.
Allscanner VXDIAG released the new Benz Xentry software 2021.12
VXDIAG Benz Software: 2021.12
Xentry 30.8.2.1_v2
EPC/WIS 11/2018
StarFinder 2016-2020
SDmedia 2014
DTS Monaco 8.13.029
Win10 x 64bit system
Affected devices:  Vxdiag Benz C6, VCX SE Benz, VCX Plus Benz DoIP, VXDIAG Full etc
Requirements:
Requires V1.8.6 and later vx manager and new C6 driver (check update vx manager and c6 driver)
Before it only recognized as passthru now with the new vx manager drivers all c6, passthru and DoIP works in DTS.
12/2021 Xentry Images Display
Format: HDD or SSD