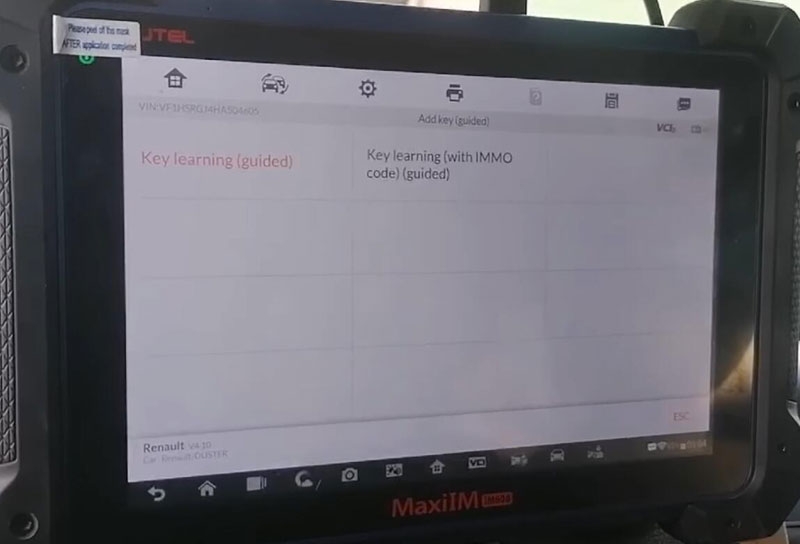 Renault Duster 2017 is created by Autel MaxiIM IM608 in 3 minutes. easy money. IM608 can present Duster 2013. Add keys & all lost keys is the same, you have to program old and new from the beginning.
Go to Add key (guided)
Network is required during the process.
Step 1: Read Dflash data and save
Step 2:Read PIN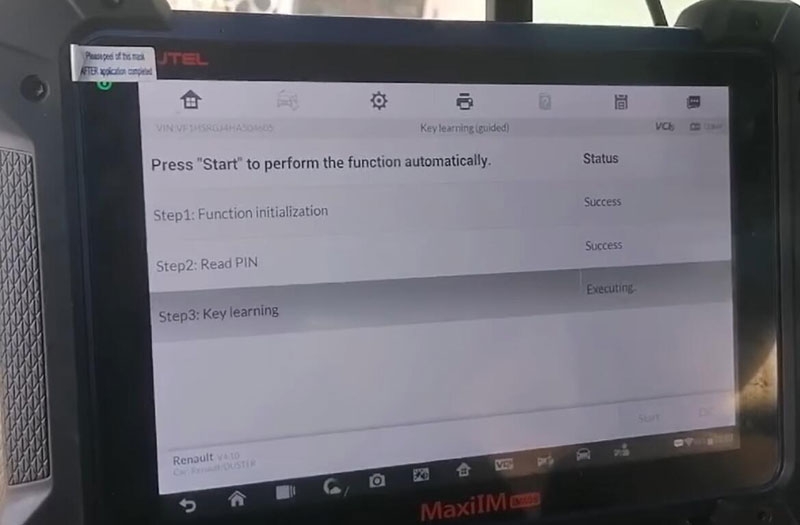 Step 3: Key learning
Insert key into ignition switch
Program successful
Remove and insert next key to be programmed
Program 2nd key success
Key learning completed.