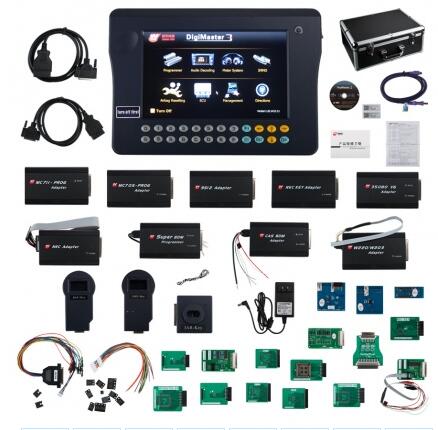 Customer problem:
I want to use Digimaster 3 to test toyota Estima Japan model year 2012. I need instructions to adjust the mileage and change the kmh led on dash to read mph. I check the chip is ra57. So which adapter card should I use?
Solution offered from Obd2tool.com:
Ra57 means chip 8 feet 93C56, so you need to weld the chip on the OBP board.
Follow the guide below to operate:
1.Remove the dashboard shell
2.Unsolder the chip from dashboard
3.Remove the excess tin from the chip
4.Solder the chip on the 93CS56 position on the OBP adapter
5.Connect OBP adapter and digimaster 3 host
6.Enter Digimaster 3 main menu
Select Meter System-> Japan& Korea-> Toyota-> Previa (Estima)-> 93C56 option
Then follow the prompt on the screen to read km and change mileage
7.After finish mileage adjustment, unsolder the chip from the adapter, and weld back to dashboard
8.Use the banana oil to clean chip on the dashboard